It may seem like the uses of medical computers mirror those of traditional computers, and that the two are interchangable. They both send emails, can handle spreadsheets, and can access the internet. But the uses of medical computers are far more exact and tailored to the hospital environment. Here are five of the top uses for medical computers.
Medical Imaging With Medical Computers
Medical imaging requires the use of complex machinery like X-ray, ultrasound, and MRI Machines. Hospital staff nearly always need a reliable medical computer in order to operate these machines. Tangent medical computers like the M24T feature a lightning fast NVMe SSD. This allows the medical computer to load medical imaging software in a snap, and perform tasks as fast as your machinery will allow.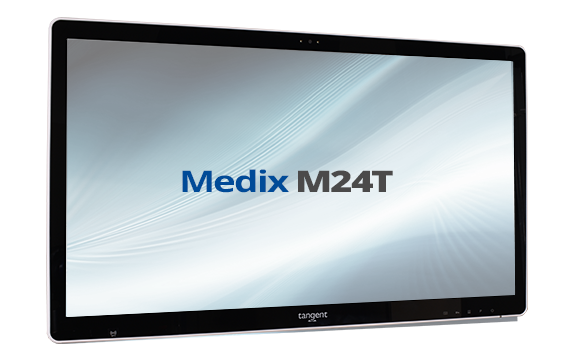 Telehealth Appointments
The pandemic continues to make clear the importance of telehealth appointments in the medical space. These appointments allow patients who may struggle to reach the hospital a quick and convenient way to get the medical care they need. Tangent computers all feature front facing cameras. These cameras are perfect for giving your patients the face-to-face time with their doctors that they need.
Patient Monitoring
Just as medical computers can help your doctors connect with patients, they can also help them to monitor important medical information. Remote monitoring technology coupled with Tangent computers can allow your doctors to receive real time information from their patients. They can then use this data to recommend treatments, call patients in for emergency care, and generally help patients in a way not possible before.
Medical Computers For Surgery Procedures
Surgery rooms need to be sterile, and traditional computers can detract from a room's sanitation. They can become breeding grounds for harmful bacteria and also circulate dusty air throughout the room. Tangent medical computers like the E24B feature an antimicrobial enclosure that mitigates the growth of harmful bacteria. They also come with a fanless cooling system to keep your computers from circulating air.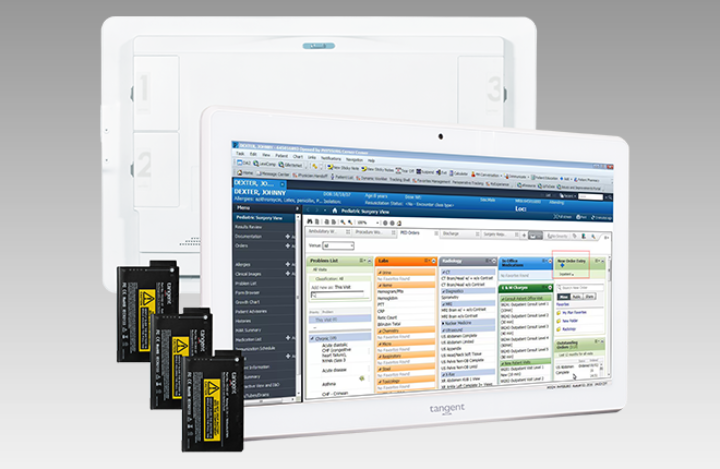 Rapid Electronic Health Records Access
Your doctors need to be able to access their patient's information quickly. The same NVMe SSD slot that Tangent computers feature can also be used to store Electronic Health Record software. This allows the software to boot up and load files quickly and accurately.
Choose Tangent
There are plenty of use cases for medical computers in the hospital. But not every medical computer is built equally. Tangent goes to great lengths to ensure that each medical computer by them is built to last in a medical environment. For more information, contact Tangent Sales today.