Medical grade computers have become a staple in hospitals. Doctors use them to check up on electronic medical records, send correspondences, and make accurate diagnoses. Medical assistants and nurses use them for their clerical duties, managing inventory, and rooming patients. While the many uses of medical grade computers are thoroughly documented, some may not know why these computers specifically are used.
There are many distinct advantages that medical grade computers hold over traditional computers in the hospital. Here are four of the top reasons to use medical grade computers in the hospital.
Antimicrobial Properties To Reduce Nosocomial Infections
Nosocomial infections are infections that are contracted from within the hospital. This may refer to a patient in recovery who comes down with the flu from exposure to a symptomatic individual. Or someone who becomes sick due to mold from within the hospital. The pandemic has shown just how serious nosocomial infections can be. Medical grade computers can help hospitals reduce the number of nosocomial infections thanks to their antimicrobial coating.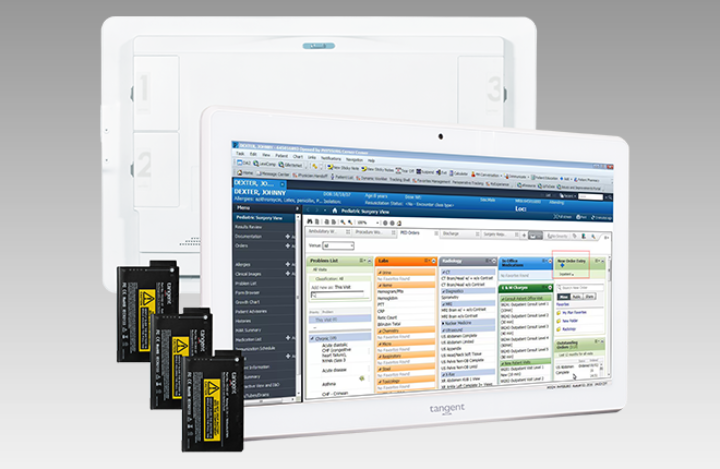 Medical grade computers like the E24B from Tangent feature a coating of an antimicrobial solution that mitigates the growth of harmful pathogens on its surface. This allows the E24B to be used by multiple people throughout the day with a lesser risk of cross contamination than with a traditional computer. Doctors and nurses work with multiple patients in a day, and the E24B's antimicrobial coating is just one way that they can feel safer while doing so.
Fanless Design For Cleaner Environments
Cleanliness is paramount when it comes to the surgery room. One small error and a patient can quickly end up back in the hospital after recovery. Surgeons may have to use pens and paper to take notes instead of their computer for a surprising reason: the computer's fan. Computers use fans to cool down their internal components. But the exhaust from these fans can harbor pathogens and dust, which circulates throughout a room when expelled from the computer.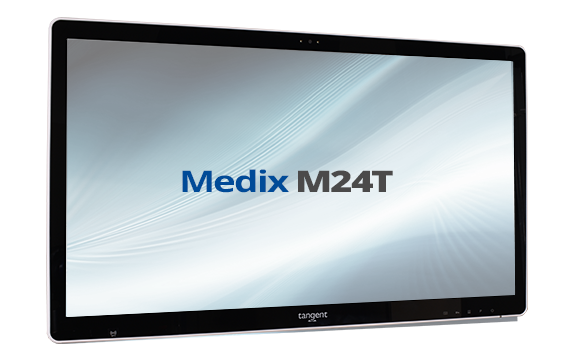 Medical grade computers like the M24T from Tangent feature a completely fanless cooling system. This advanced cooling system allows the M24T to maintain an ideal operating temperature without compromising the cleanliness of a surgical room. Doctors can feel confident in their notetaking with fanless medical grade computers.
UL60601-Certified For Electrical Safety
Electrical hazards are some of the most troubling in the medical setting. One wrong electrical leakage can shut down vital equipment, or lead to issues with electronic medical equipment inside a patient's body. Every medical grade computer by Tangent is UL60601-certified for electrical safety around medical equipment of all kinds. This rating ensures that each medical grade computer only works to help patients, not harm them.
IP Rated Water And Dust Resistance 
Water and dust can easily damage the delicate components inside a computer. Having an enclosed case is one way to protect a computer. IP ratings serve to rate a computer's sealing. Tangent medical grade computers like the T13 all feature an IP 65 rated front panel. This panel is sealed as well as dust and water resistant. This means they can be regularly cleaned with traditional disinfectants, without harming the medical grade computer.
Medical Grade Computers: Built For The Hospital
Your hospital is a site with many unique needs. Medical grade computers can help fulfill these needs, while maintaining the cleanliness and efficiency your hospital demands. Upgrade your facility with medical grade computers built for the hospital. Contact Tangent Sales today for more information.