Medical imaging has been one of the premier medical advancements of the last century. Doctors can utilize x rays, MRI machines, and tests to get a look inside a patient's body. These processes have led to better diagnostic capabilities and a more precise medical process. But these imaging technologies are only as good as the equipment they are connected to. Your doctors need the right medical computers to receive medical imaging files, and Tangent has them.
Medical Imaging Made Easy
Medical imaging typically requires a device such as an MRI or xray machine. These machines do the heavy lifting of creating images for your doctors to investigate. But the medical computer that displays these images is equally important.
Medical computers like the M24T from Tangent come equipped with a wide touchscreen. Your doctors can use this screen to get a full and clear view of the medical image they are parsing.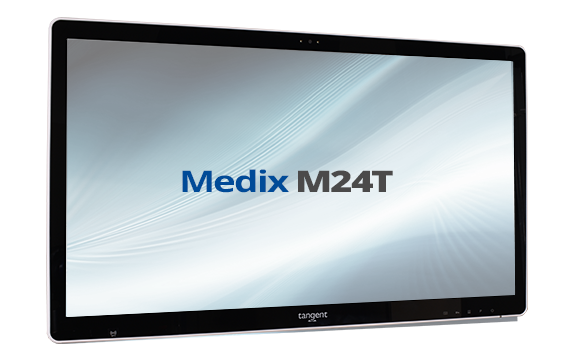 The touchscreen also allows your doctors to enhance and zoom in on images to get a closer look. The M24T's SSD combined with its 8th generation Intel processor ensure that your doctors can manipulate and study these medical images without lag.
Better Diagnostics
Medical computers also have the ability to send and receive medical images with ease. Once a file has been transferred to a medical computer, your medical staff can send it to any other point in the hospital.
For instance, let's say a nurse is drawing blood. They then send the blood to the lab for testing. The test results can easily be sent via a medical computer right back to the doctor that ordered them. The doctor can then parse the test results and make accurate decisions.
This is also true for medical images from MRI or xray machines. In both cases, doctors are able to quickly send results to patients, lab technicians, or other doctors for second opinions. They can also order print outs for physical viewing.
Safe and Sanitary Medical Computers
Medical computers from Tangent like the E24B all feature antimicrobial coatings. These coatings prevent harmful bacteria from proliferating on the surface of the medical computer. 
This means that while your doctors are using their computer for medical imaging, they won't have to worry about potentially spreading germs on it. The fully washable screens of Tangent computers are IP rated for water resistance, and can handle regular cleanings.
Improve With Tangent Medical Computers
Tangent medical computers are designed to help doctors do their tasks, whatever they may be. When it comes to medical imaging,  they can help doctors make clear and concise treatment decisions. For more information, contact Tangent Sales today.