As the summer months continue, they bring with them many dangers. Wildfires, public pool accidents, and other emergencies can happen at a moment's notice. Emergency Medical Services (EMS) need to be ready to respond to these sorts of happenings. Sometimes EMS personnel need to use precious time to figure out a patient's identity and medical information when this data should be readily available. EMS can make use of medical tablets from Tangent to quickly and accurately identify patients and give them the personalized treatment they need.
Vital Information In A Snap
First Responders can't afford to waste time in an emergency. Medical tablets give them vital patient information in a snap. First responders can connect directly with hospitals to pull up a patient's medical record, or find out important medical conditions that their patient may have. Medical tablets like the T13 from Tangent have an adaptive touchscreen that allows EMS professionals to access information in the same way they use their smartphones: fast.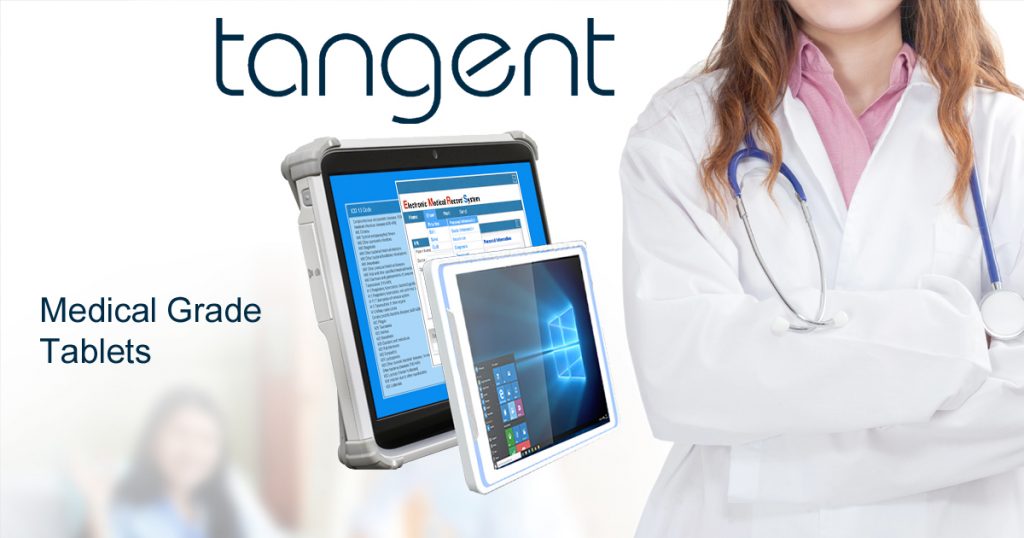 With hot-swap battery technology, this information is always available 24/7. Instead of needing to leave the T13 docked on a charger for half of the day, users can instead simply switch out the battery with a fully charged one. As long as one battery is being charged and one is in use, the T13 can be used on a near 24/7 basis.
One Handed Operation And Durability
The one handed design of the T13 allows for a variety of practical applications. EMS can carry the tablet in one hand, while carrying medical equipment in the other. They can quickly switch between giving life-saving care and checking on patient information. The easy-carry handle on the T13 allows EMS to attach the tablet to their gear belt when not in use, leaving it out of the way but still within reach.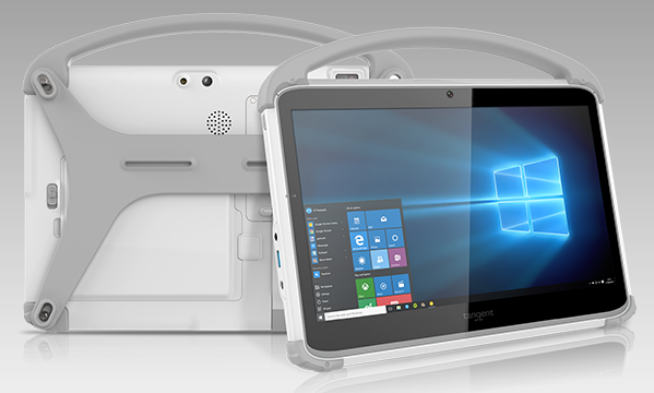 The T13 tablet is also rated for drop resistance, meaning that EMS can focus solely on the well being of their patient — not their equipment.
RFID And Barcode Security Built In
Security is one of the top priorities of every medical professional, and EMS are no exception. EMS needs to keep the patient information they store on medical tablets secure. But constantly punching in long passwords can take precious time. With an RFID and Barcode scanner, the T13 allows EMS to use security tags in lieu of passwords. This maintains a safe level of security while acknowledging the time sensitivity that EMS professionals experience.
Prepare With Tangent
Emergencies are constantly happening. EMS professionals need to not only be prepared, but prepared with the right equipment. Tangent medical tablets are the right choice for keeping your EMS teams ready for action. Learn more by contacting Tangent Sales today.