This pandemic has put strain on the entire country's medical resources. Hospitals around the nation have had to conserve PPE and doctors have had to pull an inordinate amount of shifts. In the midst of this crisis, having dependable equipment and personnel has been crucial to every hospital's success. As the end of the pandemic nears, hospitals can begin looking to the future of what healthcare may look like. Dependable equipment got hospitals through this pandemic, and with Tangent medical computers they can be prepared for whatever comes next.
Durable Medical Computers From Tangent
Medical computers need to be available for use in the hospital on a 24/7 basis. A lapse in medical grade computer availability may spell disaster for your patients who need care the most. With Tangent medical computers, 24/7 operation is no issue.
With medical computers like the E24B, your most vital medical operations don't have to wait. With hot-swap battery technology, the E24B can run on a 24/7 basis — even when unplugged. This allows the E24B to function on medical carts, in the operating room, and more without needing auxiliary power.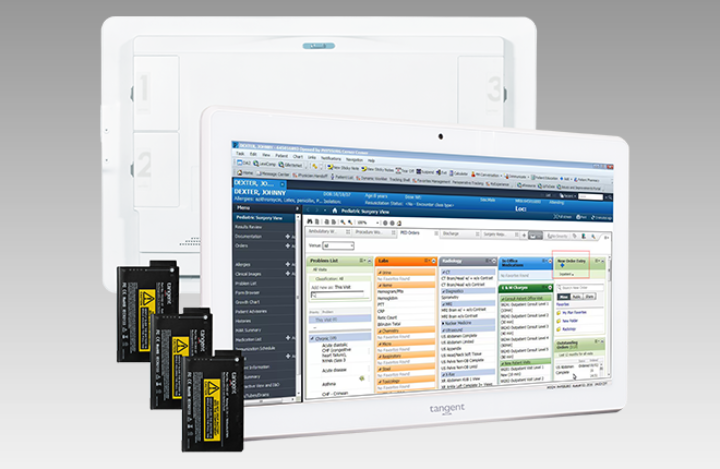 Every medical grade computer from Tangent is built to rugged specifications that make them durable and long lasting. Each of Tangent's medical computers are built to UL60601 certifications for hospital use.
Above all, Tangent backs their medical computers with an impressive 3.5 year warranty. This warranty allows you peace of mind knowing that your hospital's equipment can and will last in the hospital. What's more, Tangent also offers 24/7, U.S. based technical support services for all their medical computers free of charge. In the rare event of a technical mishap, Tangent agents will gladly assist your hospital in a quick and professional manner.
Clean Medical Computers From Tangent
Tangent medical grade computers aren't just durable, they're also antimicrobial. Medical computers like the M24t feature an antimicrobial coating on their surfaces. This coating mitigates the growth of harmful pathogens on the computer's surfaces, creating a safer and cleaner environment for your medical staff.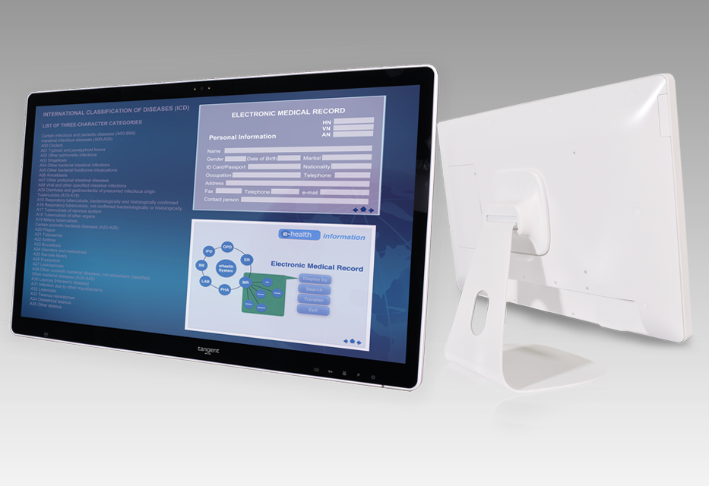 The touchscreens on Tangent's medical computers are also fully washable and IP rated for water resistance. This allows your cleaning staff to use traditional cleaning agents on their screens without worry.
Be Prepared With Tangent
Your doctors have relied on their equipment throughout this pandemic. Make sure that they have the best possible medical computer equipment after with Tangent. Contact Tangent Sales today for more information.