As the U.S. industrial sector continues to expand, factories are looking for new ways to beat the competition in terms of efficiency and productivity. This may mean that creating multiple shifts and transitioning your facility to operate around the clock is in your factory's future. But even if your workers can operate in three separate shifts, their equipment cannot. Making sure that the equipment your workers use can withstand 24/7 use is crucial to maximizing your facility's productivity and efficiency.
Industrial Computers Built For 24/7 Use
Industrial computers are computers custom-designed to operate in factories, oil rigs, and every other industrial facility currently in use. Unlike commercial grade computers, industrial computers are able to withstand the temperatures and environments of the industrial sector with ease. But not all industrial computers are built equal. Industrial computers are seldom designed to operate on a 24/7 schedule—unless they are designed by Tangent. Tangent designs all of their industrial computers to be able to withstand a 24/7 use cycle with ease. Here's how:
All-In-One PC Housing
In order to maintain a 24/7 use cycle, industrial computers need to be designed accordingly. One way to accomplish this is design the industrial computer as an all-in-one PC. All-in-one PCs are industrial computers that are similar to tablets in that the entire PC is contained behind the screen. All-in-one PCs like the S Series from Tangent make full use of this technology in their design. The S Series, when equipped with a solid state drive, features no moving parts whatsoever. In addition to its touchscreen, this means that the S Series rarely requires maintenance, making it perfect for 24/7 use.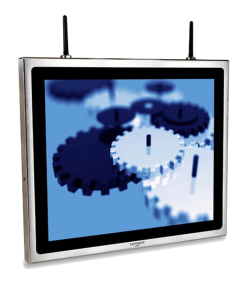 Extreme Temperature Resistance
A 24/7 use cycle means that an industrial computer must be able to withstand wide ranges of temperatures. From chilly nights to scorching days, the F15 all-in-one PC from Tangent can do just that. Able to withstand temperatures ranging from -4 – 140°F, this all-in-one PC is ready for any environment. Even when used on an oil processing facility under the desert sun, the F15 will run as though it was positioned in an air conditioned office.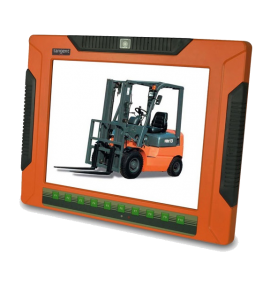 24/7 U.S. Based Technical Support
If your facility intends to run 24/7, then your technical support should run 24/7 too. Tangent's United States based technical support agents are more than ready to assist you in all your technical support needs at any time. Whether it's in the middle of the night or during a lunch break, Tangent's trusted technical support team is there to keep your factory humming along. With remote troubleshooting, advance parts exchange, and on-site technician availability, Tangent's United States based technical support team ensure your facility's 24/7 dream comes true.
Tangent: Built For 24/7
If you want to upgrade your facilities' equipment to run 24/7, then Tangent's lineup of all-in-one PCs are the way to go. Combined with their 24/7 technical support, Tangent's all-in-one PCs are the perfect fit.