While the pandemic sent most major economies reeling, China's economy managed to do the unthinkable — rise. The Chinese economy rose 2.3% last year. The stock market in Shanghai rose on the news by 1%, after having already made considerable gains throughout the year. The Chinese response to the pandemic has proven successful on both a human and economic side, but what does this mean for U.S. Manufacturing?
U.S. Manufacturing, How Can It Recover?
While the Chinese economy overall rose during 2020, certain areas felt the pandemic-inflicted economic woes worse than others. The New York Times reports that blue collar workers are finding themselves hard pressed for work, as well as recent college graduates. So while China's recovery has been successful, there are pockets of doubt.
But there are lessons to be learned from China. Chief among them is that protecting workers works. With stay-at-home orders imposed throughout numerous areas in the country, including large swaths of California, commerce is down. In order for the economy to safely reopen, places of business must do everything they can to protect both workers and patrons.
Keeping workers safe ensures that their families remain safe, and helps reduce the spread of the pandemic overall. Make sure that your employees have access to the best possible PPE that your facility can provide. More than this, make sure that your employees are actually wearing their PPE when around others.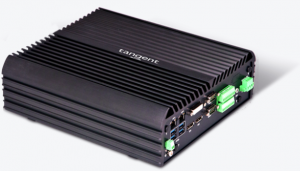 Social distancing, as always, remains one of the most important ways for workers to remain healthy at work. Consider having some employees use industrial grade computers rather than be exposed to each other on the floor. With industrial grade computers, certain aspects of your facility can be automated or done remotely, instead of having employees close together.
This can be especially useful in industrial areas such as meat processing. Meat processing plants have been a site for mass infections since the beginning of the pandemic, largely in part to poor PPE usage and lackluster social distancing efforts. By doubling down on these important points, workers can feel confident and comfortable at work, and at their homes.
The pandemic has caused strain across U.S. manufacturing and industry, but China's swift recovery shows that there is light at the end of this tunnel. Tangent is here to help facilities of all kinds in their recovery efforts, contact a Tangent Specialist today for more information.