During these hot summer months, turning on a fan can help you cool off. Fans are everywhere, from residential homes to restaurants and even offices. But while fans certainly have a place in our lives, there is one area they simply don't belong: medical grade computers. In addition to cooling people off, fans have the side effect of moving dust, allergens, and pathogens throughout the air. When it comes to the hospital, fans inside computers can potentially cause a number of health issues. Fanless medical grade computers reduce these risks by using a passive cooling system that is safer and more hygienic for hospital use.
Why Medical Grade Computers Should Not Have Fans
Nearly every computer utilizes some form of cooling system. These cooling systems help cool off a computer's CPU as it works, preventing long term damage from overheating. Most computers utilize a simple fan-based cooling system that circulates air through the computer's chassis to cool off the CPU. While this works fine for some cases, there are some severe drawbacks to fans.
Firstly, fans circulate the air in a room. Even small fans attached to medical grade computers circulate some amount of air in a room. Particles in the air such as dust and pathogens end up caught in a computer's chassis, where they can accumulate and grow. These pathogens are given a warm place to grow before being released into the air. For places such as the recovery room or surgery room, this can be a potential hazard to patients.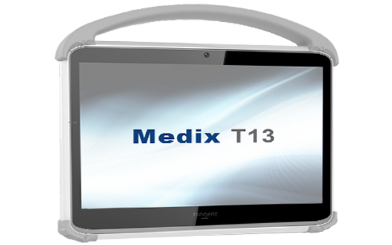 Dust buildup also affects the performance of your medical grade computers. In order for a fan-based cooling system to work, air needs to be able to flow freely in and out of a unit. When dust builds up, the airflow is restricted and the computer's CPU is unable to cool down. Even a small buildup can cause a big temperature increase for a CPU. This can lead to long term damage and a shortened lifespan for your medical computers, and also cause your IT department to schedule regular cleanings.
Fanless Medical Grade Computers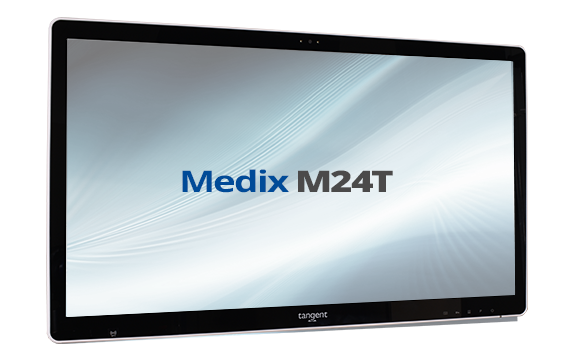 All of the problems with fan-based cooling systems can be easily avoided with fanless medical grade computers. A computer like the M24T from Tangent features a fanless cooling system. This passive cooling system keeps the M24T's CPU from overheating without needing to circulate air. This passive cooling system also allows this medical grade computer to have virtually no openings in its chassis, mitigating dust buildup inside the unit.
Fanless Is Freeing
Every medical grade computer from Tangent features a fanless cooling system that keeps the computer running — without putting your patients at risk. Free your hospital from the risks that fan based computers impose. Contact Tangent Sales today for more information.