While many employees are essential during this pandemic, few fit the label as well as meat processing plant workers. These workers are vital to keeping the nation, and world, fed during these trying times. But more often than they should, these essential workers are falling to the virus at work. This cannot only upend their lives and livelihoods, but hinder the supply of one of the world's most vital resources: food. Keeping meat processing plant workers safe is synonymous with keeping the global food chain safe, and Tangent is here to help.
Keeping Workers Safe With Social Distancing
The easiest way to keep workers safe in your meat processing plant is to ensure they keep their social distance from one another. While it may be difficult to achieve this when multiple workers are needed in one area, there are some workarounds. Creating "pods" of workers can ensure that if an infection does occur, it only affects a small portion of your facility's labor force.
Outside of social distancing, replacing workers on the line with industrial computer solutions can help isolate potential outbreaks. With industrial computers, meat processing plants can space out workers while still maintaining the same — or even an increased — level of productivity.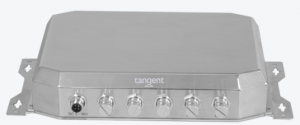 Industrial grade computers by Tangent are built for food processing facilities. Industrial computers like the Rugged Mini O from Tangent are fully IP69K rated water and dust proof. This means that they can withstand the messy environment of meat processing plants, while still maintaining their computing edge.
Other industrial computers like the Rugged Mini E2 can withstand temperatures as low as -40°F — making them perfect for use in refrigerators and freezers. These industrial grade computers are perfect for keeping your facility running smoothly and safely.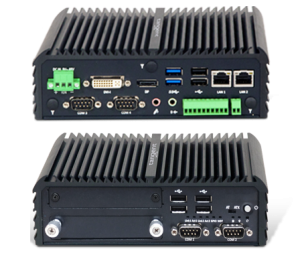 Tangent: Here To Help
Tangent is committed to providing industrial facilities of all kinds with the tools they need to produce goods safely and efficiently. Tangent industrial computers are one way we do this. With Tangent's lineup of industrial grade computers, your facility can promote social distancing and keep employees safe. Contact Tangent Sales Today for more information.