Consumer spending is up, and it is looking like demand for consumer goods is once again on the rise. We are nearing pre-pandemic levels of consumer spending on all sorts of goods. But one shining example is the automotive industry, which has seen a drastic increase in demand. To meet this demand, car manufacturers may need to increase the production capacity of their factories. One of the easiest ways to accomplish this is with Industrial computers.
Industrial Computers For Car Manufacturing
Many of the challenges of car manufacturing have been overcome through the use of automation. Industrial computers have helped companies transform their archaic assembly lines into futuristic beltways. These industrial computers have helped organize and program robotic arms, keep track of auto parts as they move around the plant, and keep workers operating efficiently.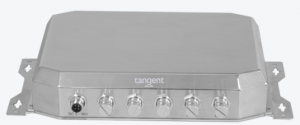 Industrial computers like the Rugged Mini O from Tangent can help take assembly lines to the next level. The Rugged Mini O is Tangent's most durable industrial computer, with an IP69K rating for being water and dust proof. This industrial grade computer can operate in nearly every environment, staying fast and efficient all the while. With extreme temperature resistance, this industrial grade computer is perfect for situations where other computers simply couldn't operate.
Small Form Industrial Computers
One of the main downsides with traditional industrial computers is their size. Often, industrial computers are large, bulky machines needing entire desks to be functional.
This isn't the case with industrial grade computers from Tangent.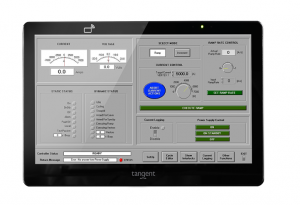 With tools like the P13 industrial grade computer, workers can harness the power of full scale industrial computers on the go. The P13 is an industrial computer built into a tablet, and operates similarly to your worker's cell phones for ease of use. With the P13, workers can take inventory, manage tasks, and more from anywhere within your facility.
Customizable Industrial Computers
One of the best solutions offered by Tangent's line of industrial computers is their customization options. Industrial grade computers by Tangent can sport up to 32 gigabytes of RAM each. With this amount of RAM, they can easily run numerous industrial applications without delays or lag. Intel processors are also standard with Tangent's industrial computers. Customers can choose between Intel's three chip options, I3, I5, and I7 depending on their facility's unique needs.
Tangent: The Best Industrial Computers
Tangent has gone to extreme lengths to ensure that each of their industrial computers is both tailored to manufacturing and adaptable to new situations. With Tangent, you get the best of both worlds. Contact Tangent Sales today for more information.