While All-In-One PCs do feature the capabilities of a PC, keyboard, mouse, and monitor in one convenient package, there's always more room to fit in a few more features. At Tangent, our Medical PCs are built to be customized, having multiple options to fit your hospital's unique needs. These customization options make medical PCs from Tangent the perfect platform to build on.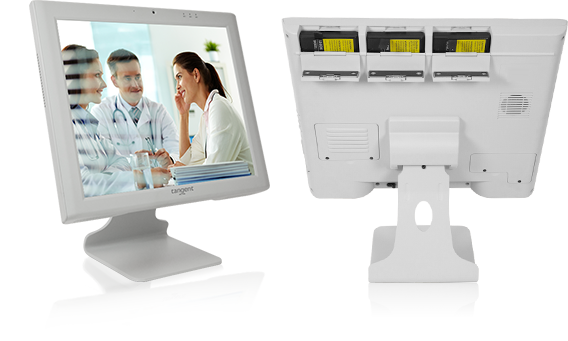 Hot Swap Battery Charging Station
Medical care is a 24 hour industry, and your medical PCs shouldn't have to be out of commision charging for hours when they could be working. That's why medical PCs like the Medix T19B from Tangent come equipped with Hot Swap battery technology, allowing you to seamlessly replace batteries without interruption. This technology allows this medical PC to be used on the go, while operating as though it was plugged into an outlet. When plugged in, the Medix T19B operates like a normal desktop and charges its batteries. However, sometimes an extended period of unplugged usage is needed, and you may find yourself having exhausted all three batteries. With the optional external battery charging station, this is no longer an issue and the Medix T19B can run around the clock.
Barcode and RFID Scanners
RFID technology has seen an explosion in use over the last decade, and has become an indispensable tool to hospitals. Tangent knows this, and that's why medical PCs from Tangent can be customized to have RFID reading technology. Medical PCs like the
 KW series can easily be customized to include RFID readers without the need for a third party peripheral. Likewise, Tangent medical PCs can be equipped with barcode scanners right out of the box for use in the hospital.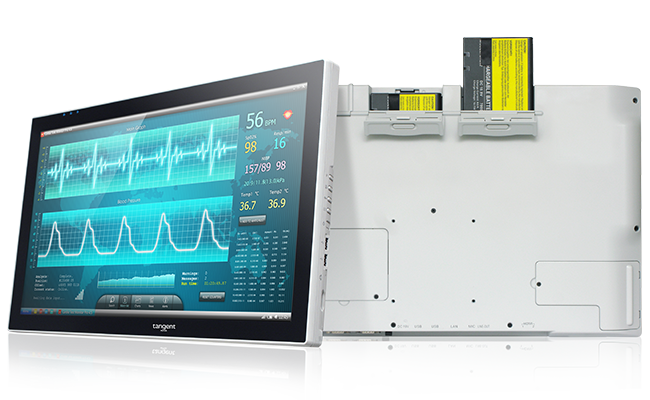 vPro
IT departments in every sector use vPro to monitor activities on company computers. vPro can be used to diagnose computers without IT needing to be physically present, and can greatly increase productivity. However, not every medical PC needs this technology right out of the box, and Tangent knows this. That's why medical PCs like the Medix 22B have the option of including vPro, but not the requirement. This customization allows you to decide when and where vPro is used, and not worry about having unnecessary features.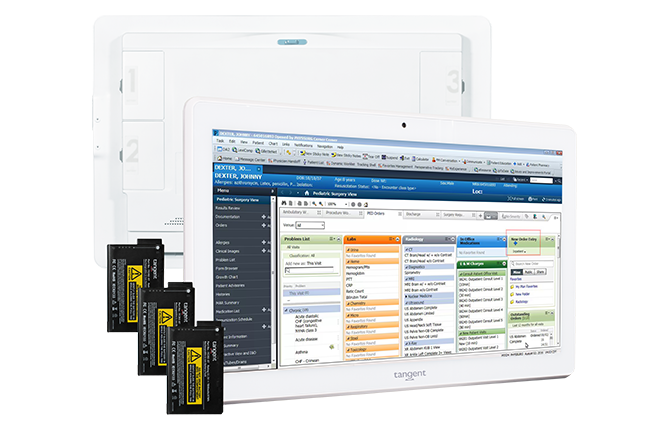 Cameras and Microphones
One of the greatest advantages of having All-In-One medical PCs from Tangent is their versatility; a medical cart and operating room can run on the same exact medical PC. Take the Medix E22B and E24B from Tangent for example, these computers feature  the Hot-Swap battery technology to be used on medical carts, but can also be customized to include a front facing auto-focus Camera and microphone. This allows the E22 medical PCs to be used to check in on patients in recovery, host remote meetings, and take pictures and videos. This customization option has limitless medical applications, and all on a computer that can be used in any situation!
And Many More
These are just a few of optional features that Tangent medical PCs have to offer. Smart ID reading, VESA mounting, and expanded storage options are also available for Tangent medical PCs. Whatever your computing need is, you can be sure there's a customization option that will make a Tangent medical pcr your number one choice.