Heading into the fall and winter this year may look a bit different than in the past. The combination of the annual flu season and the possibility of a second wave during this pandemic has led to fears of medical shortcomings. From a lack of testing to limited Intensive Care Unit (ICU) capacity, there are areas where hospitals should be concerned. Making sure that your hospital can handle an increase in hospitalizations may be crucial to the wellbeing of the community at large during this flu season. To that end, Tangent is here with customizable and sanitary solutions for your hospital to stay operable during this period.
Medical Grade Computers Built For Emergency Room Use
Not every computer is built equally, and nowhere else is this as clearly seen as it is in the emergency room. In the emergency room, time is of the essence. Making sure that your medical grade computers not only work, but work fast is critical to the health of every patient that comes in. Tangent knows this, and has built medical computers like the Medix 22 with the needs of the emergency room in mind.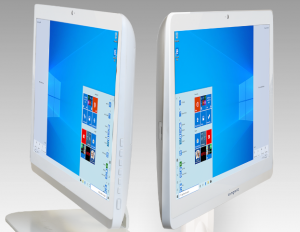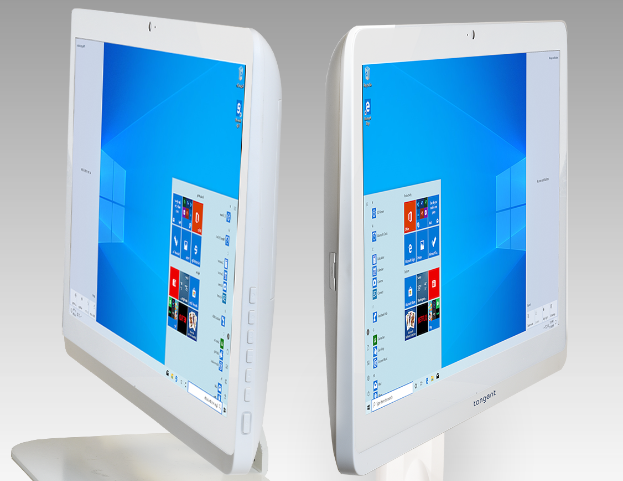 The Medix 22 is not only fast—it is lightning fast. With a built in Intel 7th generation Kaby Lake processor, the Medix 22 medical grade computer can handle the latest medical software with ease. 32 gigabytes of RAM helps this medical computer multitask efficiently. With this amount of memory, the Medix 22 can run numerous medical grade software without lagging. In the emergency room, this translates to being as fast as your doctors.
Medical Grade Computers Built For ICU Use
While the needs of the ICU are similar to that of the emergency room, there is a higher emphasis on monitoring vital signs. The Medix M24T not only works as a medical computer, but as a monitor as well. With a large, 24 inch monitor capable of displaying multiple readouts at once, the M24T medical computer is perfect for the ICU.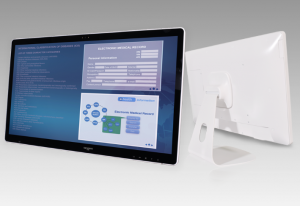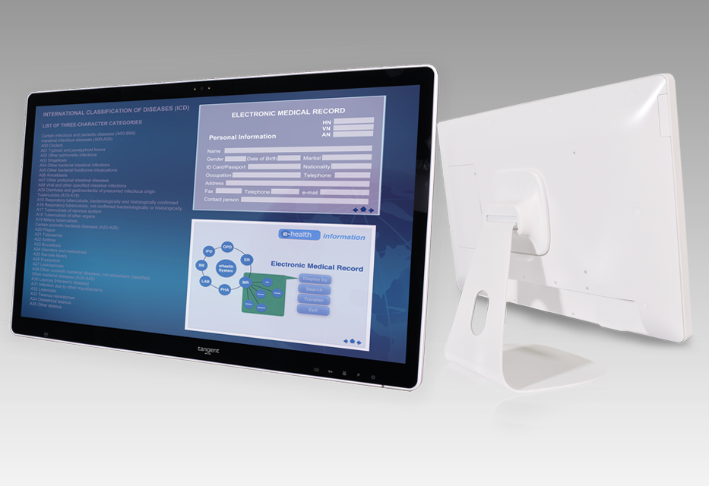 The M24T also comes standard with a sanitary touchscreen, allowing doctors to easily access vital signs in real time. Medical software becomes that much more intuitive through the use of this large touchscreen.
Medical Grade Computers: Safe And Sanitary
Above all, Tangent medical computers are designed to be one thing: Safe. There is no sense in bringing in equipment to the hospital that will do more harm than good. All of Tangent's medical grade computers feature antimicrobial enclosures that mitigate the growth of bacteria on their surfaces. Their touchscreens are IP rated to be water resistant, and can be cleaned with traditional disinfectants.
Tangent is here for your hospital so that your hospital can be there for your community. Learn more by contacting Tangent Sales today.