The winter surge of infections is clearly coming to an end, with infections consistently trending downwards in the last few weeks. With vaccines being rolled out, and U.S. estimates suggesting that every American will be vaccinated by the summer, the end of this pandemic is within sight. However, until every American is vaccinated and variants of the virus are fully curtailed, the U.S. medical system needs to remain vigilant against the pandemic. 
Doctors and nurses need the right equipment to keep patients safe during these times. Equipment that can allow them to adapt to any circumstance or hospitalization rate in the hospital, and medical grade tablets are just that.
Medical Grade Tablets: Built For Adapting
The pandemic has proven that hospitals need to be extremely flexible, and capable of handling surges of patients previously unseen. One of the ways that hospitals have adapted is the widespread adoption of telehealth appointments on medical computers. Telehealth appointments have allowed doctors to virtually meet with their most at-risk patients without putting them in harm's way. These appointments also save both doctors and patients time, allowing both parties more time to focus on other tasks.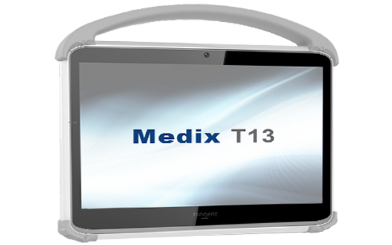 Medical tablets bolster the time saving benefits offered by telehealth appointments. With medical grade tablets like the T-13 from Tangent, doctors can respond to emails, pages, and more from anywhere in the hospital. Doctors can effectively prepare themselves for telehealth appointments from their medical tablet with ease, transitioning into these appointments seamlessly with the T-13's powerful front-facing camera.
Medical Grade Tablets: Safe And Secure
Tangent knows that patient privacy is a top priority for hospitals, and has designed their medical tablets accordingly. In addition to meeting all privacy requirements, Tangent medical grade tablets also come equipped with the Medication Witnessing technology, MedWitness. MedWitness allows medical professionals to use their medical grade tablets to witness medication usage and disposal easily and securely. MedWitness integrates directly into your hospital's clinical workflow, and is compatible with Cerner Millennium® and integrated with Imprivata Confirm ID™.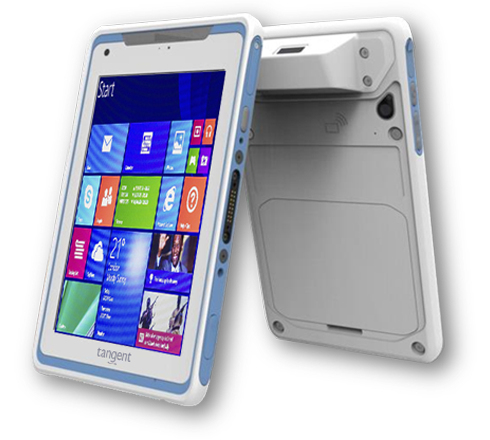 MedWitness allows medical professionals to securely use their badges for this process, without needing multiple complex passwords, saving them valuable time.
Medical grade tablets from tangent are also equipped with hot-swappable batteries. These swappable batteries allow tablets like the T-13 to run on a nearly 24/7 basis, without needing to be plugged into an outlet.
Tangent Medical Grade Tablets: Upgrade Your Hospital Today
Doctors and nurses have been relying on their medical grade computers throughout this pandemic. Medical tablets give your medical professionals the same power seen in their medical computers, but in a sleek and mobile package. Learn more about Tangent's lineup of medical grade tablets today by Contacting Tangent Sales.