Despite everything that is happening, many businesses are still open. Essential businesses are the backbone of our nation's collective public health effort, and supplying them with the equipment they need is crucial to keeping the U.S. afloat. Critical manufacturing, chemical production, and food production have all been deemed essential, and Tangent remains committed to helping these industries that help us all.It is this commitment that drives Tangent to continue to produce high quality industrial grade computers for essential industries and essential businesses.
All-In-One PC: An Industrial Grade Computer For Essential Industries
There are a broad range of industries that fall under the label of critical infrastructure, but they all have something in common: they can benefit from the use of an All-In-One PC. Every All-In-One PC is built with industries like food processing, metal fabrication, and oil processing in mind.
Every All-In-One PC by Tangent is an Industrial Grade Computer. This means that each All-In-One PC can handle the rugged environment of an industrial facility. From dust, particle exposure, and liquid exposure,  an All-In-One PC like the S Series Industrial Grade Computer from Tangent can handle it. Fully IP69K water resistant, the S Series All-In-One PC can handle extreme bouts of water pressure with ease. The S Series, like every  All-In-One PC, also features a full touchscreen and can be mounted anywhere, no desk required.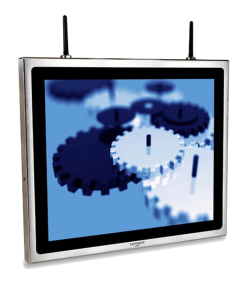 The Different Types Of Industrial Grade Computers
While an All-In-One PC may be the right fit for your industrial facility, there are many kinds of industrial computers that fall under the label of industrial grade computer.Mini Rugged PCs from Tangent are also known as Mini PCs and are perfect for areas where space is crucial. This type of industrial grade computer is compact and can feature military grade components, giving them a near impenetrable housing. With extreme operating temperature ranges, multiple I/O ports, and flexible mounting, this type of industrial grade computer can be used anywhere
A Mini Rugged Industrial Grade Computer like the Rugged Mini E3 from Tangent has an extreme temperature operating range from -13°F to as hot as 158°F. This industrial grade computer is perfect for use in situations where the failure of an industrial grade computer cannot be tolerated.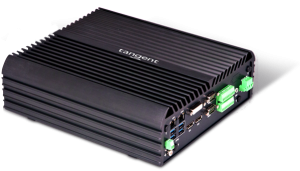 Make The Difference With An Industrial Grade Computer From Tangent
Whether it's an All-In-One PC or a Mini Rugged PC, each industrial grade computer from Tangent is designed to fulfill a purpose. Right now, that purpose is keeping vital industries supported, and Tangent is here for them.