How does your hospital handle patient check-ins? Often hospitals rely on medical assistants or front desk attendants to check patients in. Simple check-ins do not require taking up these worker's time. Self-service Kiosks that utilize medical computers can help your hospital automate patient check-ins, leaving your medical staff with more time to answer patient questions, perform clerical work, and more.
Easy Patient Check-In
Self-service kiosks that use medical computers can help your patients easily and safely check-in for appointments. Using your hospital's choice of software, your patients simply access the kiosk and enter their identifying information. The kiosk then pulls up their medical appointment information, books them in, and gives them instructions on where to go. These kiosks can also help patients by answering simple questions.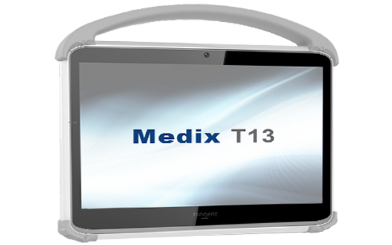 Self-service kiosks that utilize Tangent medical computers have the added benefit of having an antimicrobial enclosure. This enclosure mitigates the growth of bacteria on the medical computer's surfaces, creating a safer and cleaner environment.
Support Kiosks In Key Areas
Social distancing is as important as ever. Self-service kiosks reduce the amount of contact that your medical staff makes with patients. This includes areas like waiting rooms, where patients wait for their appointments. Instead of having a nurse or medical assistant on call to answer questions, a support self-service kiosk can aid patients in their questions. These kiosks can also display estimated waiting times, the latest news from your hospital, or general health tips.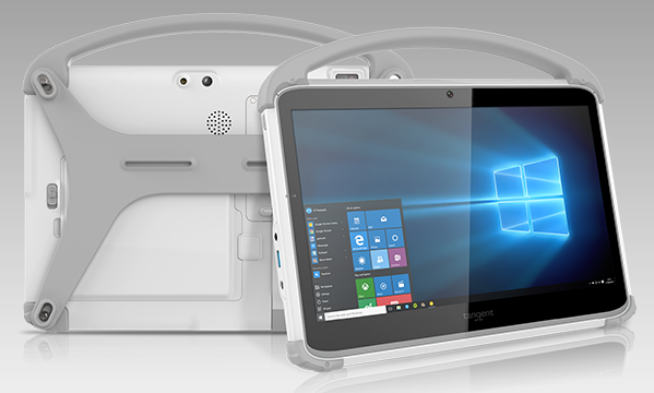 Medical computers like the T13 from Tangent are perfect for these sorts of self-service kiosks. The T13 comes with an optional docking station so that it can stand in high-traffic areas easily.
Vendor Check-In With Self-Service Kiosks
Just like your patients, vendors can also check into your hospital using self-service kiosks. This can eliminate any potential contact between vendors and your medical staff. Delivery personnel can simply arrive at the hospital, check-in, and perform their assigned tasks.
Automate With Tangent
Healthcare has been forever changed by this pandemic in a number of ways. Make sure that your hospital is adapted to the times and continues to provide safe access to your patients. Learn more by contacting Tangent Sales today.