Medical laboratories are vital departments in every hospital. "Some 70 percent of health care decisions have some component of lab testing in them," according to Diane Davis, director of the Medical Laboratory Science Program at Salisbury University in an interview. It is important to outfit your medical laboratories with the best equipment given how many decisions are dependent upon them.
Microscopes and blood testing equipment are important for these facilities. But hospitals should not overlook the value that upgraded medical grade computers can bring to their laboratories.
Blood Tests With Medical Grade Computers
Blood work and tests are one of the most common tasks that medical laboratory scientists conduct. Vials of blood were inspected by hand before the advent of medical grade computers. Now medical grade computers do the bulk of these tests. More specifically, the medical software on them.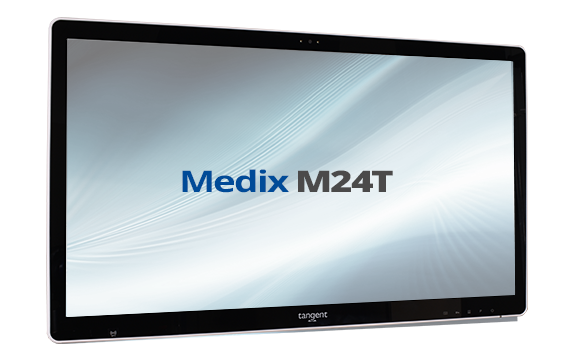 With powerful medical grade computers like the M24T, testing software can run with optimal efficiency. The M24T from Tangent features a M.2 solid state drive in an NVMe slot. This NVMe slot can reach loading speeds that are up to 30 times faster than traditional hard drive systems. With two M.2 expansion slots, there is always room for more storage in the M24T as well.
The M24T can utilize this lightning fast M.2 storage to load medical software in a quick and efficient manner, therefore helping your medical computer's general performance. Tests can be performed easily and optimally with the M24T.
Better Communication Throughout The Hospital
Communication is crucial throughout the hospital. One misinterpretation can lead to a cascading effect of malpractice. Handwriting from doctors can be illegible at times and lead to misinterpretations. Medical grade computers solve this issue by allowing doctors and medical laboratory scientists to use their computers as notepads.
Medical computer tablets like the T13 from Tangent are the perfect note taking device for medical laboratory scientists. Instead of carrying around a notepad and having to transfer notes later, they can write directly into medical software such as electronic health records. The T13 sports an easy-carry handle that adds a layer of stability while in use. Plus the adaptive touchscreen allows doctors to use it in much the same way as their own smartphones .
The T13 allows medical laboratory scientists to deliver test results as soon as they are made available to them. This medical grade computer acts as a lightning fast communication device, allowing medical laboratory scientists to enter the wider medical network in your hospital.
Safe and Sanitary
Most importantly, every medical grade computer from Tangent is safe for medical use. In addition to being UL 60601 certified, each medical computer sports an antimicrobial coating. This coating mitigates the growth of harmful pathogens on the computer's surfaces. The IP 65 rated front panels of Tangent medical computers do not receive damage from sanitization with traditional detergents.
Your medical laboratory is a site of vital importance to your hospital. Outfit it with the best equipment and get the best results. For more information, contact Tangent Sales today.