It's not everyday that you decide to update your facility's legacy equipment, and there's a lot of questions to be considered. Should you focus on buying hardware for specific tasks, or instead purchase multipurpose units that can be used in various situations? While each side has its benefits and downsides, a compromise between the two can actually net productive results. While it may seem as though multi-use hardware is prone to not being specific enough, this could not be further from the truth. When it comes to industrial computers, customization options do not impede the industrial computer's ability to perform specific tasks. In fact, customization options for industrial PCs can actually help these PCs with specific tasks in fashions that pigeonholed industrial PCs cannot.
Industrial Panel PCs: Customizable To The Limit
Industrial Panel PCs are some of the most versatile industrial PCs available, and it is easy to see why. Panel PCs are industrial PCs that are all-in-one PCs, that is, they do not require mice or keyboards to operate. Instead, they utilize a sensitive touchscreen for input. Much like a tablet, the entire panel PC is contained behind the screen. This allows Panel PCs to operate in spaces where traditional industrial PCs could not fit either because no desk space is available for simply no space in general is available. With Panel PCs, industrial computing power can be available anywhere in a facility at any time.
VITA KW Line Of Panel PCs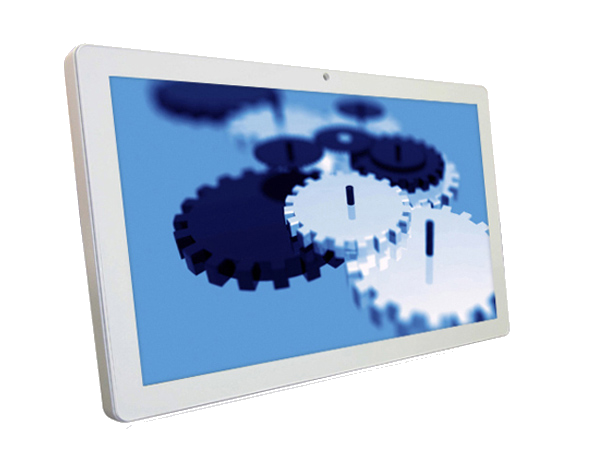 Taking the notion of fitting anywhere to its limit, the VITA KW line from Tangent is one line of panel PCs that can truly fit anywhere. With options ranging from 15", 19", 22", 24", the VITA KW line is sure to have an option tailored to your space requirements. In as little as 15 inches, the VITA KW can turn a space into a fully fledged industrial workstation. In larger areas, the 25 inch VITA KW is perfect as a traditional workstation. While the all-in-one nature of these panel PCs means that they can operate without mice or keyboards, they are more than capable of utilizing these peripherals. The VITA KW line is designed to fit into your world, not the other way around.
S Series Of Panel PCs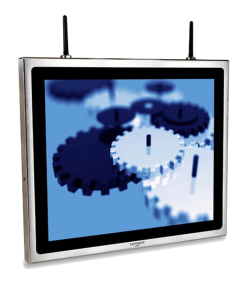 Much like the VITA KW line from Tangent, the S Series from Tangent is features a range of sizing options for every occasion. From 15″, to 19″, to 22″ the S Series is ready to fit into your workstations. The S Series features a stainless steel enclosure that is IP69K certified fully waterproof. The IP69K rating is the highest IP rating available, making the S Series some of the most versatile industrial PCs on the market. This high IP rating makes the S Series perfect for environments where dust and water are facts of life, and can be expected to operate in perfect order in such areas.
VITA 474 Panel PC
  An outlier in the VITA line, the VITA 474 from Tangent stands alone in its wide operating temperature range. The VITA 474 is capable of operating between -4ºF – 122ºF. This makes the 474 industrial PC perfect for both refrigerated facilities and foundries, as well as any facility in between. In addition to this extensive operating temperature range, the VITA 474 comes ready to perform with RFID technology and an Intel Skylake processor. 
F15 Panel PC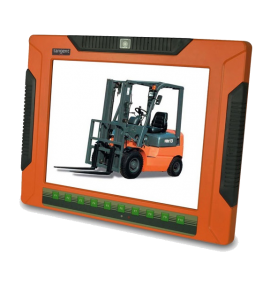 Not every panel PC needs to be mounted to a wall or desk. The F15 from Tangent doubles as both a panel PC and industrial PC Tablet. This dual nature makes the F15 the ultimate customizable panel PC, as the ability to transform from desktop to tablet offers a wide range of applications. On the desk, workers can take advantage of its powerful Intel I7 processor and 2 terabyte solid state drive to work with the beefiest industrial programs. In hand, workers can expect lightning fast response times with Intel Wireless AC-7260 & Bluetooth technology. When mounted on industrial vehicles, workers can utilize multiple programmable function keys to perform actions with one hand. With the F15, the possibilities are truly endless.
Panel PCs: So Much More Than Tablets
When it comes to deciding between specific task oriented industrial PCs and customizable industrial PCs, don't pigeonhole your workers. Panel PCs from Tangent offer a sensible middle ground between the two, offering both customization options and task-oriented features.