The pandemic threw hospital budgets into disarray last year. Elective surgeries were cancelled, and hospitals had to make tough decisions about where to make cuts. Major equipment purchases may have been stalled or delayed. While the pandemic has continued on this year, your hospital cannot afford to delay acquiring vital new equipment like medical PCs. Medical PCs can help your hospital in more ways than you might think, and can help your hospital emerge from the pandemic on solid ground.
Medical PCs In The Pharmacy
Pharmacies are critical components of any hospital. Doctors prescribe treatments to patients, but it is ultimately the Pharmacy that delivers the medicine them. Medical grade computers can elevate the productivity of these spaces. Pharmacists can use medical grade computers to keep better track of inventory, look up drug information, and as a point-of-sale system. This three-in-one approach can reduce the amount of equipment your pharmacists need to do their job. Medical PCs like the Medix T13 even come with an optional barcode scanner and stand to help your workers do their job.
Creating A Cleaner Hospital
Medical computerss from Tangent also have a distinct advantage over other computers: their antimicrobial coating. This coating mitigates the growth of bacteria and other pathogens on the computers surface. Doctors and nurses can use a Tangent medical PC without worrying about the potential effects of cross contamination. This coating, combined with regular cleanings, can help produce a safer working environment.
Medical PCs For Electronic Health Records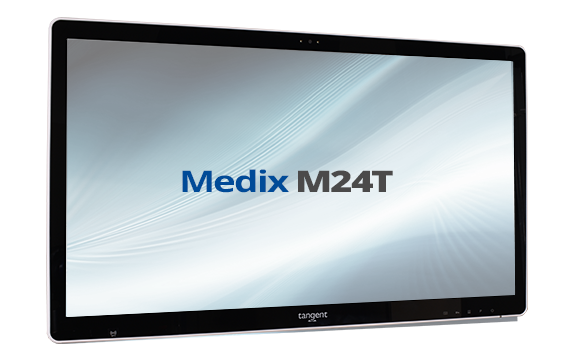 Doctors and medical assistants need fast and reliable access to electronic health records. Medical computers like the M24T from Tangent features M.2 solid state drives which are exponentially faster than traditional hard drives. Because of these drives, the M24T can run and load electronic health record software at much faster speeds than other computers.
Medical Computers For Nursing Stations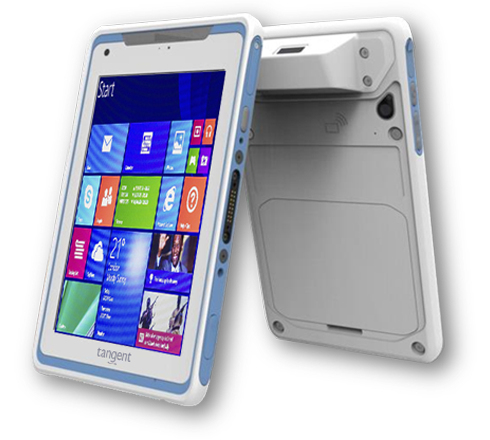 Nurses need stations to do their clerical work. Sometimes however, seats and computers may be filled by other nurses. Some well placed M8 medical PCs from Tangent can solve this conundrum. M8 medical PCs have all the power and capabilities of traditional computers, in a compact form. M8 tablets can serve as spare computer for your nurses when no available desks are present.
Multipurpose Machines From Tangent
Tangent offers a variety of medical PCs designed for multiple applications throughout the hospital. For more information, contact Tangent Sales today.