This pandemic has not only changed the way healthcare operates, but also how it is delivered. Virtual appointments were scarce before 2020, often used as an auxiliary option for patients. Now nearly any appointment that can be done online is. Tele-health, Tele-medicine, Tele-patient appointments all play increasingly important roles in the hospital.
Despite their similar names, these types of virtual appointments couldn't be any more different.
Tele-health On Medical Computers
Sometimes an appointment revolves simply around a doctor needing to speak with their patient. This could be for an annual checkup, or even a screener interview to see if further medical attention is needed. Tele-health is perfect for these instances.
For tele-health appointments, doctors use their medical computer as a virtual phone. This allows them to connect with patients face-to-face, while also having their medical records on hand.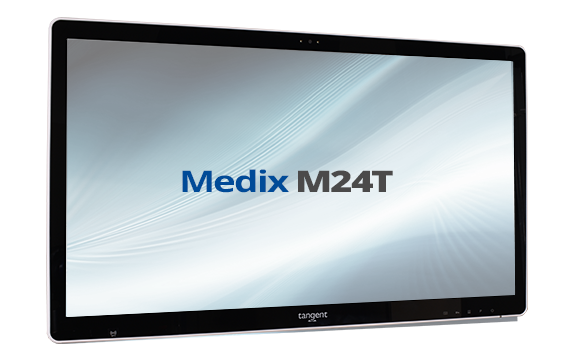 The Medix 24T from Tangent comes with a built-in, front-facing camera. This high resolution camera is perfect for tele-health appointments and allows patients to see their doctors with the utmost clarity.
What Is Tele-medicine
Tele-medicine takes the practical applications of tele-health one step further. In addition to patients having face-to-face time with their doctors, they also receive treatment. Treatment options with tele-medicine can vary, but are made increasingly easier with the right medical computers.
Nearly all of Tangent's medical computers feature front facing cameras to capture your doctor during tele-medicine appointments. These same medical computers can be used with remote monitoring equipment at your patient's homes, directly feeding virtual information to your doctors.
Tele-medicine can also include remote wound treatment, where doctors carefully explain over a medical call how to perform a vital operation. This could entail an emergency surgery, or a routine medical equipment adjustment. In either case, having a high-resolution camera to capture all of the details being presented is central to your doctors' success.
Tele-Patient: Virtual Visitors
Tele-patient appointments are the most unique among the three virtual visits. They can include services from both tele-health and tele-medicine appointments, but with the added benefit of visitors.
Patients are allowed and encouraged to have other family members or caretakers present during tele-patient appointments. These visitors can either be in the same room as the patient, or use their own computer to login from a distance.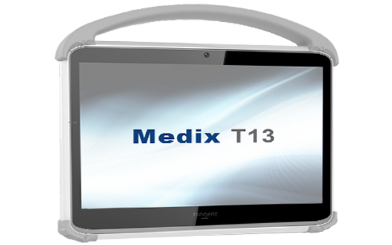 Tele-patient appointments offer a way for patients to feel at ease and cared for during these difficult times. They also promote social distancing while still allowing for quality healthcare.
Virtual Appointments With Tangent
The pandemic is in a star of limbo, where it's unclear when its effects will dwindle. While the pandemic will surely pass, virtual appointments are here to stay. Hospitals need the best medical computers for their doctors to perform these visits. Learn more by contacting Tangent Sales today.