Operating rooms need to be sterile. While all areas of the hospital benefit from sanitary conditions, Operating rooms demand them. There is no room for error when your surgeons are at work. The wrong medical computer can pose serious risks in the operating room. From harboring bacteria to circulating dust, a non-operating designed medical grade computer can easily cause more harm than good. 
Tangent has designed the optimal medical grade computer for use in operating rooms, with features that help keep patients safe.
Fanless Medical Computer For Hospital Use
One of the biggest reasons why your surgeons may not want a medical grade computer in their operating room is their fans. Most computers rely on a fan to cool off the computer's components. This fan, while vital, has the negative side effect of circulating air throughout the body of the computer and room it is in.
The result of this is that the medical computer becomes a dumping ground for the operating room's dust. This dust not only reduces the efficacy of the medical grade computer's fan, and can lead to overheating and long term damage. But this heated-up dust also acts as a breeding ground for bacteria.
The fan then circulates the new bacteria throughout the air in the room. For obvious reasons, this simply cannot happen in an operating room. Bacteria can find its way into a patient's body and negatively affect their recovery, potentially leading to a re-hospitalization.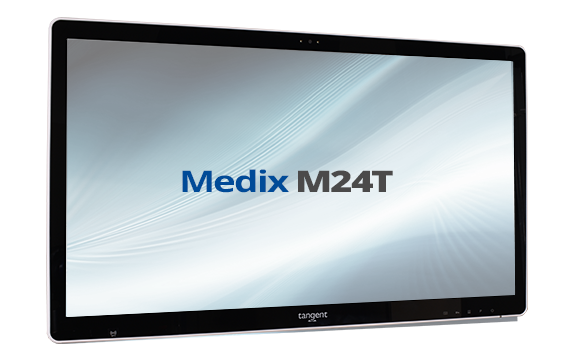 Tangent has solved this issue by using a fanless cooling system to cool every medical grade computer they create. The M24T medical grade computer utilizes a passive cooling system that keeps the unit cool without using outside air. The lack of a fan means the M24T also has a solid body, and does not circulate air whatsoever. This helps reduce dust build up in the unit, keeping your operating rooms cleaner and safer.
Antibacterial Medical Computer
On top of having a fanless cooling system, each medical grade computer from Tangent also has an antimicrobial casing. This casing reduces the risk of cross contamination in the operating room by mitigating the growth of bacteria on its surfaces. Surgeons can feel safer while performing a surgery knowing that their medical computer is not causing massive bacteria growth.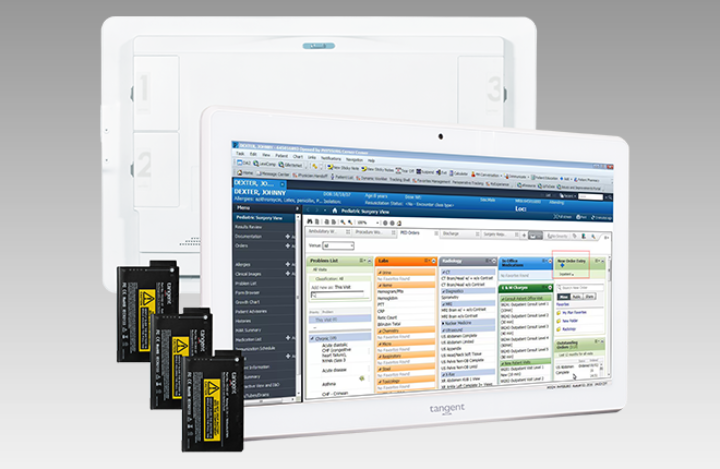 The E24B from Tangent is one such medical grade computer that utilizes this antimicrobial casing. The E24B also features hot-swap battery technology. In the event of a power failure, the E24B is capable of running off its hot-swap batteries, allowing your doctors to finish their delicate work without worrying about a time crunch from a UPS system.
The Best Medical Grade Computer From Tangent
Your surgeons need the best equipment in their operating rooms. Don't let them use a medical computer that could potentially cause problems. Tangent has designed their medical computers for safety and efficiency. For more information, contact Tangent Sales today.