Hospitals have learned a lot from this pandemic. Doctors, nurses, and medical assistants have all adapted to and overcome numerous challenges. Hospitals themselves were the site of many rapid advancements and have been pushed up years in terms of technological advancements. Yet hospitals' workflows remain largely unchanged since the beginning of the pandemic. Hospitals should incorporate new workflows to meet the new skilled personnel and technology they employ.
Hospitals can improve numerous workflows at once by adopting the latest medical computer technology from Tangent. Here are three that can all be accomplished with a single medical computer.
Human Milk Workflows
Keeping track of human milk has always been a necessary task in the maternity or perinatal ward. Human milk needs to be expressed, bottled, stored, and returned to the proper parent and baby multiple times a week. There is plenty of room for error in this process, but these errors can be devastating.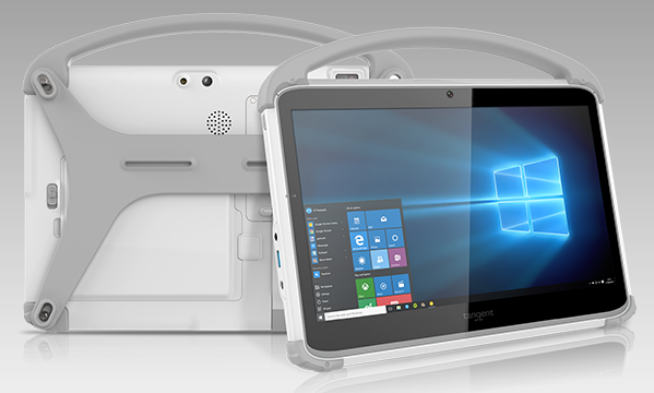 Reduce the chances of these errors occurring with Tangent medical computers. Medical computers like the T13 are built to facilitate human milk workflows. The T13 is a fully mobile medical computer, and able to move around the hospital with staff. Its medical grade antimicrobial components ensure that infection risks are fully mitigated. The T13 is also fully Cerner Validated for use with Cerner Millennium applications.
The T13's Barcode scanner allows for easy tracking of expressed human milk. Simply attach a printed barcode label to a bottle of expressed milk, store it until it is needed, and rescan the bottle to pull up the receiving baby's name, location, and specific dietary needs. Another scan of a baby's wristband confirms the correct recipient, and that's it! The T13 has built-in measures at every point of the human milk workflow to ensure that the right baby gets the right human milk.
Secure Login Capabilities With Medical Computers
Other medical computers by Tangent offer RFID and Smart Card reader capabilities. Each of these medical computers can use their scanners to solve another challenging workflow: secure logins.
IT professionals are constantly on the lookout for vulnerabilities in your hospital's network, but the biggest risk remains your staff. Phishing attempts — where a hacker tries to get your employees to click a link in an email they link is legitimate — are becoming more common with each passing day. These ransomware attacks cost hospitals a whopping $21 Billion last year alone.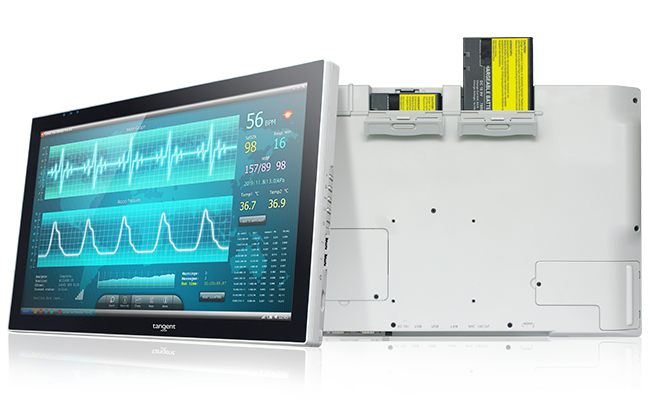 In addition to keeping your staff informed on the latest best practices for cyber security, employing lengthy passwords throughout the hospital can reduce the risk of being hacked. With Tangent medical computers like the T24B can utilize their RFID and Smart Card readers to automatically login nurses, doctors, and medical assistants into their workstations. This allows employees to forgo remembering long, complex passwords while maintaining a high level of security.
24/7 Capable Medical Carts
Your hospital needs medical carts constantly. But medical carts have their own need: power. Some of these carts make use of onboard UPS systems, while others need to be charged on a regular basis. In either way, these medical carts will need to be out of commision for some period of time each day.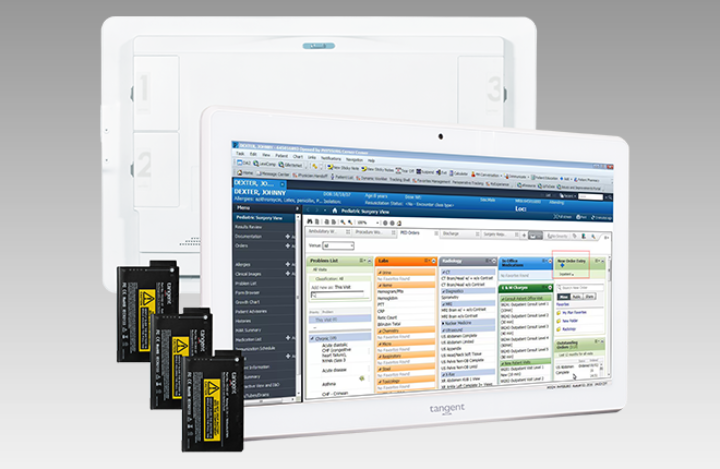 Your hospital can have medical carts that operate on a virtual 24/7 basis with medical computers like the E24B from Tangent. The E24B has hot swap battery technology built in, allowing for near uninterrupted power. Simply swap out the batteries with fresh ones, and recharge the old ones on their dock. Medical carts no longer have to be out of commission while charging — only their batteries. 
Get Better Workflows Today With Tangent
Better workflows start with acknowledging there is a problem to begin with. After that, it's a mere matter of picking the best solution. Tangent offers many solutions to help better your hospital, learn more by contacting Tangent Sales today.