During this pandemic, hospitals are seeing an unprecedented level of new technology being deployed. Thanks to loosening government regulations and private sector support, telehealth and telemedicine have been implemented in hospitals across the United States. But this begs the question, is a fully digital, medical computer-based hospital possible?
Increasing Hospital Efficiency With Medical Computers
In 2016, Modern Healthcare toured a digital hospital. What they found was a hospital in which medical computers and other technologies had transformed the way that healthcare was delivered. This efficient approach to healthcare allowed doctors and nurses more time with patients and helped automate the bulk of the hospital's backend work.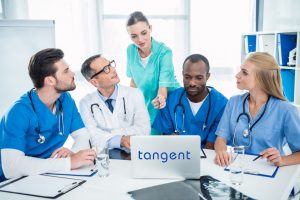 While this hospital was built from the ground up to be a digital hospital, today's hospitals can adopt some of these measures to see their efficiency increase. Medical computers have already proved their worth to hospitals with telehealth and telemedicine, but these medical computers can also play a role in helping your hospital's digital capabilities.
Medical Grade Computers: Keep Doctors Informed
One of the major benefits of a fully digital hospital is the excision of old, inefficient methods of healthcare. Medical computers like medical grade tablets can help doctors eliminate the need for pagers. Instead, doctors can have their own medical grade computer on them at all times. With full medical grade computer capabilities, medical grade tablets can allow doctors to review medical records, respond to emails, and more while on the move throughout the hospital.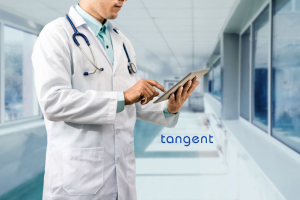 What's more, medical grade tablets allow doctors all the capabilities of pagers in the same device as their professional materials. This two-in-one allows doctors to have the full use of a medical grade computer and work phone in one.
Expand Telehealth Capabilities With Medical Computers
Telehealth has already seen a massive increase in use during this pandemic. But as patients become more accustomed to this level of care, it may be hard to convince them to come back to the hospital. To this end, working on your hospital's website may help patients in the transition to more online-oriented care.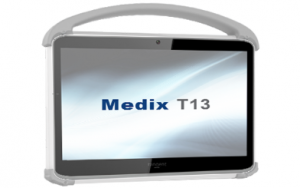 With an updated website and patient portal, patients can connect with their doctors more easily. Instead of setting up an entire appointment, patients can send their doctors a short message on the patient portal. Doctors can then see this message on their medical computer or medical grade tablet, and respond accordingly. This can save both time and appointment capacities at your hospital.
Medical Grade Computers and Tablets: The Way Forward
The transformation of hospitals in the digital age is happening, and medical grade computers and medical grade tablets will play a crucial role in the hospital of tomorrow. Keep your hospital up to date with the latest in medical technology from Tangent.