While we would all like to meet our doctors in person for our personal care, this is not always possible. Patients with disabling conditions, those bed ridden, and others who are simply too sick to come into the doctor's office for a visit may feel alienated from the care they have come to expect from their primary care physician. Telemedicine offers a promising solution to this crisis, allowing for patients to meet with their primary care physicians remotely. In essence, Telemedicine utilizes technology such as medical LCD monitors to remotely connect a physicians sitting in their office to a patient resting at home.
Who Needs Telemedicine?
While it may seem like the need for telemedicine over a medical LCD display is slim, in reality 61 million American Adults, or 26% of all Americans, live with a disability according to the CDC. Further, 13.7% of Americans are mobility impaired in some way or another, comprising more than 1 in 10 Americans. These Americans need medical care the most, and should not be excluded from seeing their primary care physician on a routine basis. Medical LCD monitors can help over 1 in 10 Americans access the medical care they need without putting an undue burden on them.
Using Telemedicine To The Fullest Extent
The reason that telemedicine that utilizes medical LCD monitors  is so promising over a traditional phone call is the face-to-face connection that it allows for. Over a phone call, Doctors have no clue what their patients look like at that moment and have to diagnose or treat purely based on the patient's descriptions. As they say, a picture is worth a thousand words. Medical LCD monitors  allow doctors to interact fully with patients, and see them as if they were sitting in the same room.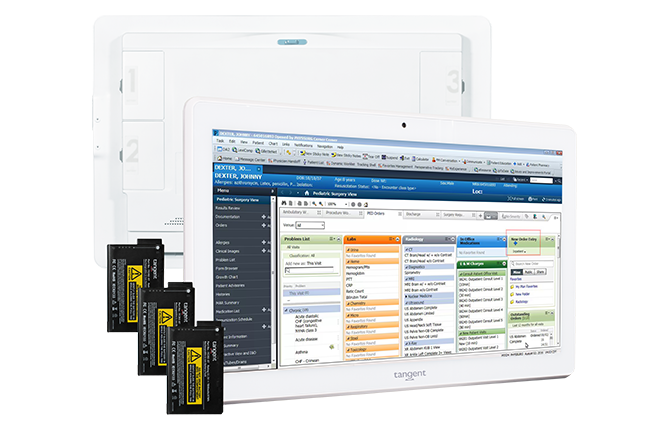 With a medical grade PC like the Medix E22B, doctors can video call their patients with a high pixel camera that allows for pristine video quality. Over such a call, doctors can ask patients to hold up areas of their body that need diagnosing, and take a screenshot of the video. Where medical LCD monitors fit into this equation is as a second monitor. A second medical LCD display monitor allows doctors to dedicate their primary monitor to the video call with their patient. This allows the doctor the freedom of browsing medical records, looking up medical information, or taking notes on the medical LCD display without interrupting their video call with their patient. Patients will feel more confident that they are in good hands, as their doctor never leaves them over the course of the video call.
Medical LCD Monitors: A Win-Win
While there is no one size fits all solution to medical care, there are small solutions that can make a big difference for those underserved by traditional medical care. Medical LCD monitors are one tool that can make telemedicine better, friendlier, and more accessible to those who truly rely on such care options.