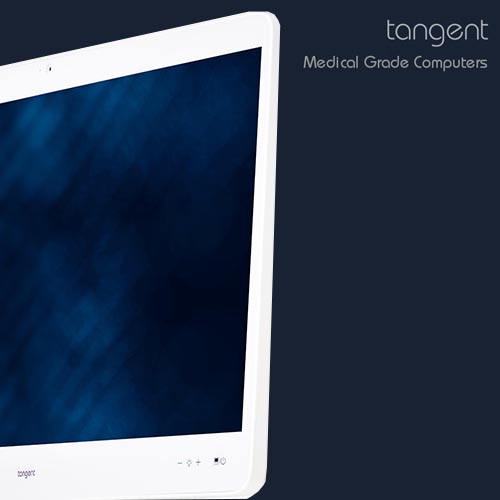 The end of the pandemic is within reach. Over 50% of adults in the U.S. have been vaccinated, and the number continues to climb each day. Many states have begun easing restrictions or set new targets to meet. In either case, a sense of normalcy is within reach. But just because the pandemic is coming to an end does not mean the medical community can be any less vigilant.
Until the pandemic is fully stamped out across the globe, hospitals and medical centers need to retain their covid playbooks. But they also need to think about the future of healthcare at the same time.
Medical computers can play a key role in both areas, helping hospitals continue their pandemic policies while being versatile tools in the post-pandemic world.
Medical Computers During The Pandemic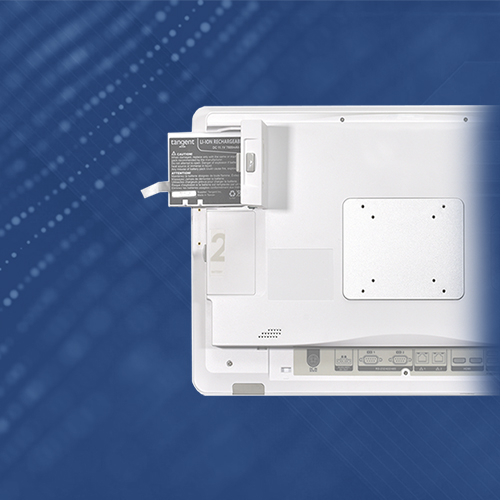 There's no doubt that your doctors and nurses have regularly used their medical computers before the pandemic began. But starting last year, the ways in which they rely on these medical devices has drastically shifted.
Medical computers served as clerical devices in the pre-pandemic hospital, allowing doctors quick and easy access to medical records. They also helped doctors make diagnoses, communicate, and more.
But with the pandemic, these medical computers became indispensable. The patients most at-risk for infection were no longer able to go into hospitals, despite being the ones who rely on medical care the most. That's where telehealth options came in, allowing doctors and patients to connect remotely via video chats.
Medical computers allowed patients who relied on their doctors for their health to continue their regular meetings in a virtual manner. Both hospitals and patients have seen the benefits of telehealth, and it's gearing up to be a permanent part of many hospital's offerings.
Tangent's medical computers have been designed for telehealth services since long before the pandemic. Most models come standard with a built-in webcam and microphone. In addition, their tactile touch screens allow doctors to easily check on medical records, emails, and more throughout calls.
The Medix T13: Built For Every Role
Medical devices have played a critical role in providing quality healthcare to millions of people throughout the pandemic. Now, they're playing an equally important role in the vaccination process.
Vaccination clinics are relying on their medical computers to keep track of and report their dosages. These clinics are making use of medical computers like Tangent's Medix T13 tablet.
The Medix T13 has all the power of a medical computer in a small, portable package. Featuring a convenient carrying handle, doctors and nurses can easily transport the T13 around the hospital. This portability makes it great for vaccination clinics, allowing medical assistants to easily keep track of dosages while remaining mobile. The T13 also comes in a drop-tested, lightweight chassis. This means that no extra protective cases are needed when using the medical tablet, just pick it up and go.
But the T13 won't stop being useful at the end of the pandemic. The T13 is able to integrate into many of your hospital's existing workflows. There is no better medical tablet for human milk workflows than the T13.
Keeping track of expressed human milk is a breeze with T13 medical computers thanks to its built-in barcode scanner. Nurses simply take a bottle, print out and affix a label, and scan it into the system. When it comes time to deliver the milk, the nurse likewise takes the bottle out, scans it, and takes it to the NICU. They scan the corresponding baby's band, confirm the match, and deliver the expressed milk.
The T13 is also Cerner validated and compatible with Cerner Millennium applications.
The E22B: Built For 24/7 Use
Other medical computers from Tangent are a bit more traditional in their appearance and applications. But that doesn't mean they don't stand out in their own unique ways. Medical computers like the E22B prove this.
The E22B is built with applications like medical carts in mind. Medical carts need to be constantly charged when equipped with traditional medical computers. This can be a hassle, and prevent your full fleet of medical carts from being used.
But with the E22B, your medical carts can run on a 24/7 basis. This is because of their hot-swap battery system. This system allows the E22B to run off two batteries while others are being charged on the charging dock. When the first batteries begin running low, simply swap them out to continue use of the E22B.
M24T: Your Doctor's Favorite Computer
The M24T follows in the footsteps of the E22b in some ways, while also being completely unique. The M24T sports a wide 24 inch screen with a sleek bezel. This screen is also a PCAP touch screen, allowing doctors to intuitively use their computer as if they were using their own phone.
The M24T is designed to be the main workstation for doctors. It features 32 GB of RAM, allowing doctors to run multiple medical programs with ease. Doctors can easily run telemedicine software, electronic medical record software, and web browsers without their computer lagging. Advanced NVME storage takes the place of a hard drive in the M24T, allowing for the fastest possible booting and load times.
As the main workstation for your doctors, the M24T also has built in precautions. In the event of a power failure, the M24T has a built in UPS system that allows for 30 minutes of uninterrupted power. This time frame can allow your doctors to save important files and documents, as well as address critical issues before shutting down — all without affecting your hospital's own UPS.
Medix T24B: No Outlet Needed
Some of Tangent's medical computers are prime examples of their medical technology. The Medix T24B is one such computer, sporting a number of features in one package.
The Medix T24B also features hot-swap batteries, allowing it to run for an extended period without needing to be plugged in. This makes the T24B the perfect device for pop-up clinics, and other temporary arrangements in the hospital.
Like all of Tangent's medical computers, the T24b features an antimicrobial coating. This coating mitigates the growth of harmful pathogens on its surfaces. The coating works to protect doctors and nurses throughout their work day. With an IP rated touchscreen, the T24B is also fully washable.
Medical Computers For Today And Tomorrow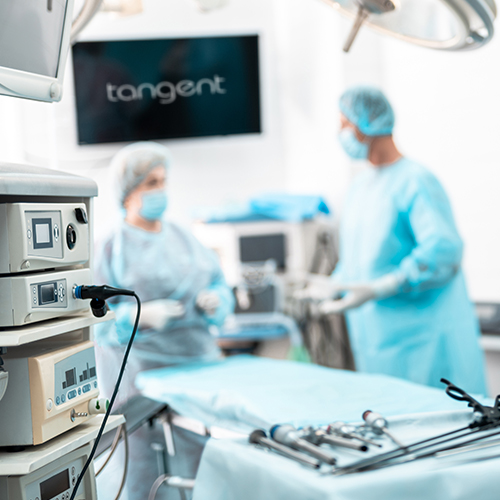 The pandemic has drastically changed the medical landscape. While the world is returning to a sense of normalcy, it will take some time for hospitals to readjust to a pandemic-free world. In the meantime, hospitals can prepare for the problems of today and tomorrow with Tangent medical computers. For more information, contact Tangent Sales today.