While the smart factory revolution rages on, the workers that make up these smart factories should not be ignored. It is true that the use of industrial computers to create smart factories has helped increase productivity, but the synergy between workers and their industrial computers should not be ignored. Increasing your workforce's ability to use industrial computers is crucial to maximizing productivity.
Digitize Your Industrial Workforce
In order to keep up with the rapidly evolving industrial workforce, industrial grade computers are a must. Industrial computers enable workers to connect with their equipment and other workers from anywhere in the factory, allowing them to streamline production with ease and speed. Every industrial computer by Tangent offers different advantages to each worker and their environment.
With the level of customization offered by industrial computers from Tangent, workers in every corner of the factory can find a way to utilize them. From the compact Mini Q1 from Tangent to the extremely Rugged Mini O from Tangent, there's an industrial computer that will help your workers in any situation they face.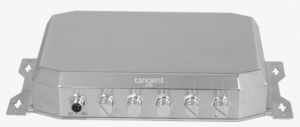 A Connected Workforce Creates A Connected Factory
Due to their rugged design, industrial grade computers from Tangent can withstand even the harshest environmental conditions in your workplace. Other industrial computers lack the design and engineering that makes Tangent industrial grade computers reliable on this front. This rugged design allows each industrial computer from Tangent to work wherever your workers are.
From oil rigs, to oil refining plants; from refrigerated facilities, to foundries, there is an industrial computer from Tangent that can offer workers more productivity for their role. With so many possibilities, there has never been a better time to digitize your workforce..
Industrial Computer Based Workforce
One of the key benefits of using industrial grade computers in your factory is the boost in productivity they bring to the facility. But making sure that your workers can knowledgeably use the industrial computers they operate is crucial to this productivity. Tangent industrial computers run the latest version of the Windows operating system. Workers can feel comfortable in using Tangent industrial grade computers, as they most likely use the same type of computer in their own homes.
Build The Smart Factory Of Tomorrow, Today
The smart factory of tomorrow demands smart workers today. With Tangent industrial computers, workers can make use of the latest industrial grade computer technology with ease.