There is a lot going on these days, and it can be difficult to focus on the little things. But the little things can quickly build up and turn into larger, overarching challenges for your business to overcome. Keeping your facility up to date with the latest industrial computer technology is one of the best ways to keep little problems from growing into system-wide issues. One area which may be overlooked currently in your facility is the industrial computers serving as in-vehicle computers for your facility. Industrial, refrigerated, and oil facilities can find increases in productivity through the use of new industrial computers for their industrial vehicles.
Best Industrial Computers For Vehicle Use
Industrial vehicles come in many different shapes and sizes. From the lowly but powerful forklift, to the earth-shattering enormity of Earth movers, there's an immense variety of sizes when it comes to industrial vehicles. But one thing remains certain across the industrial vehicle spectrum: a design for efficiency. These vehicles are just as big as they need to be, with every possible space filled and used for maximum efficiency. It's the same theory applied to factories: that wasted space is wasted productivity.
Because of this, even the massive Earth movers need to be conscious of what equipment they use. To that end, Tangent is offering a unique lineup of in-vehicle industrial computers. These industrial computers are not only built to be used inside vehicles, but they are built extremely small.
How small?
Go ahead and grab the nearest magazine next to you. Get a good feel for the size of it. Not imagine an industrial computer that's even smaller than that. The Rugged Mini L1 isn't just small, it's sleek and slim and barely noticeable. Just look at it when it is attached to the back of a monitor, impossible to notice.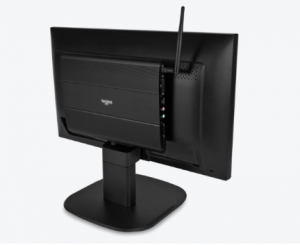 This is the level of discreteness that Tangent brings to the table with their lineup of rugged mini industrial computers. Other industrial computers like the Rugged Mini E3 from Tangent are built to be in-vehicle computers. With a fanless design, high shock resistance, and extreme operating temperature range, the Rugged Mini E3 is perfect for industrial vehicles in harsh environments. This includes mining equipment, equipment in forges, and equipment in refrigerated facilities.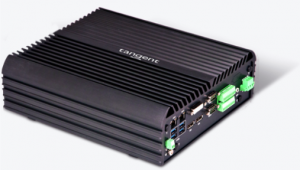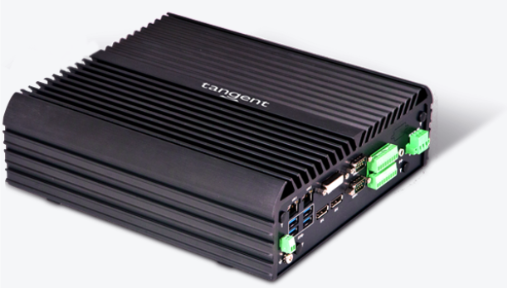 Other industrial computers like the Rugged Mini O take this harsh environment resistance one step further. The Rugged Mini O is completely IP69K water and dust proof, making it the optimal industrial computer for in-vehicle use. There is simply no environment that is too taxing for the Rugged Mini O, as it can take poundings from any situation with ease.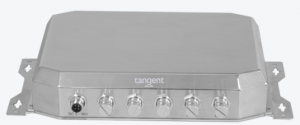 Upgrade Your Efficiency With Tangent
Tangent takes efficiency seriously, and this is reflected in their lineup of industrial grade computers. Learn more about our in-vehicle solutions by contacting Tangent Sales today.