3 Essential Features of Medical Computers
"Medical grade computer" isn't a label you can slap on anything off the shelf. Understandably, there are stringent regulations around what can be considered a safe computer component for use around patients in healthcare environments or in highly sanitary conditions. Medical computers are designed to be installed in a variety of areas in a hospital or care center like medical stations and carts, wall mounted arms, or even patient lobbies, and they often have features like barcode scanners, internal batteries, or card readers to further provide desirable clinical utility. The following are three major requirements to be considered a medical computer.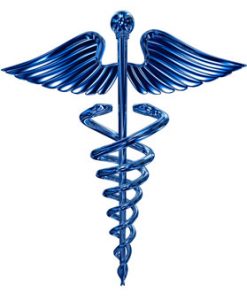 UL/IEC60601-1 Certification
This certification is granted when a medical electrical device undergoes and successfully passes testing for safety and performance compliance with CDC guidelines for environmental infection control, electric shock prevention, and isolation precautions. It is a guarantee of reliability and assurance that the medical computer won't cause harm to clinical staff or patients. Tangent's line of medical computers have all been thoroughly tested and certified.
IP Rating, International Protection Marking
The IP rating of a mechanical casing and/or electrical enclosure classifies and rates the degree of protection it provides against intrusion by any number of external forces. The ratings list specific foreign objects and water pressure forces that the enclosure of the device is effective against. Most of Tangent's medical computers are sealed and protected with an IP65 rating. This indicates that the medical computer is dust tight and ingress of any foreign particle will not occur. The IP65 rating also means that the device can safely be sprayed down with water jets from a nozzle. Thus, the medical computer can be sanitized with cleansers and water and will not harbor any contaminants or dust, which is crucial for clinical settings.
Antimicrobial Protection
Tangent's medical grade computers are manufactured with antimicrobial agents embedded in the enclosure. The antimicrobial agent in the medical computer's plastic is necessary to address patient and medical staff safety by preventing surface contamination and the spread of harmful pathogens, germs, or mold spores. Infection control initiatives are some of the top priorities in hospitals, making antimicrobial treatment incredibly important for computer equipment that is touched by many people and could transmit bacteria or other organisms to health compromised patients.