We are in unprecedented times. The pandemic is once again straining medical resources, with 1 in 5 hospitals now experiencing staffing shortages according to Marketplace. Hospitals are lacking specialists who are best suited for helping patients affected by the pandemic. How can hospitals alleviate their staffing shortage when every other hospital is vying for the same handful of qualified professionals? Medical computers may be one answer.
Medical Computers Boost Productivity
While medical staff may be hard to come by, medical computers are there when you need them. Medical computers can help automate the many clerical tasks associated with being a specialist. While medical computers cannot become another medical specialist, they can save crucial time for the many doctors in your hospital. This time can then be spent on taking care of patients, manning ventilators and more.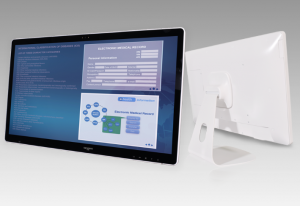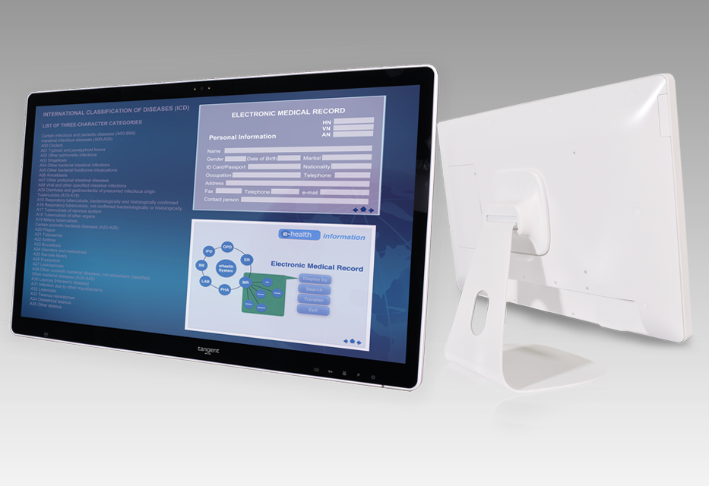 With Tangent medical computers, doctors and medical staff can do their clerical work at a breakneck pace. Medical computers like the M24T from Tangent are built to run the latest medical software with the fastest possible speeds. Doctors can take notes, file paperwork, respond to emails, and take virtual appointments all from the same device.
Medical Computers: Safe And Sanitary
One of the biggest advantages of using medical computers from Tangent is their antimicrobial coating. Unlike other medical grade computers, every medical device by Tangent utilizes an antimicrobial coating which mitigates the growth of harmful pathogens. This coating helps protect both doctors and patients alike, and can reduce the risk of nosocomial infections in the hospital.
Medical grade computers from Tangent also feature IP rated water resistant touch screens. These touch screens are easily cleaned, and easy to use. Doctors do not have to worry about needing a keyboard and mouse with their medical computer and can use the device as easily as they use their phones.
Medical Grade Computers: There When You Need Them
Above all, medical grade computers are there when needed. Staffing shortages can be expected to continue throughout the winter, as all signs indicate that the pandemic will continue on. Medical grade computers can help fill the gap between your doctors, and help ensure that patients who need care are getting it.
Tangent Medical Computers Help Hospitals
Tangent is committed to providing hospitals with quality tools that they can feel confident giving to their doctors. During these trying times, keep your doctors equipped with the best medical computers possible. Contact Tangent services today for more information.