Vaccinations in the U.S. have been progressing steadily for some time. But new numbers show a worrying decline in new vaccinations in the last few days. People who are reluctant or uniformed are opting to put off getting vaccinated for many reasons. While hospitals cannot address every one of their patient's concerns, there are ways to make getting vaccinated appealing to the public. Hospitals can update their vaccination station logistics to make getting vaccinated a quick and easy process for patients.
Creating Faster Vaccination Clinics
One of the slowest parts of the vaccination process is having your Licensed Vocational Nurses (LVNs) go over the five rights. Going over the five rights is crucial to ensuring that your hospital remains HIPAA compliant. These rights are: the right patient, the right time, the right dose, the right medicine, the right route.
It is crucial that LVNs go over these rights every time they administer medication to patients. But using old medical computers can make this process a hassle. LVNs have to do this process for every patient, even though the injection process takes just a fraction of this time.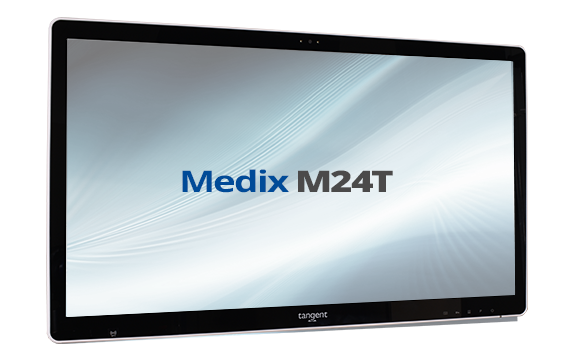 Using lightning fast Tangent medical grade computers, LVNs can go over the 5 rights in far less time. Medical computers like the M24T from Tangent come equipped with a fully santizable touchscreen. This touchscreen allows LVNs to quickly and easily access medical records without using a keyboard or mouse.
With less time spent on their medical computer, LVNs can spend more time putting needles into arms. This can save a large amount of time over the course of a day, allowing your vaccination clinic to see more people in a given time frame.
Vaccinations With Tangent
Throughout this pandemic, Tangent has remained committed to helping hospitals meet and exceed their goals. Today, we're helping hospitals and medical centers vaccinate the public and help return our world to a semblance of normality. Tangent medical computers can help your vaccination clinic immunize your community at a faster pace. For more information, contact Tangent Sales today.