All About Thin Clients 
A thin client is a lightweight hardware created for VDI- virtual desktop infrastructure solutions. Instead of storing data on a PC, a thin client enables storage of data on a data center or server.
Benefits of a Thin Client:
A thin client allows for easy deployment and management. It is inexpensive and saves energy and space. Thin clients enable IT department professionals to troubleshoot end -points support end users in one centralized location, at times even offsite.  
Tangent Thin Clients:
Tangent currently offers three Thin Clients, the Z600, Z400 and Thin Client 160.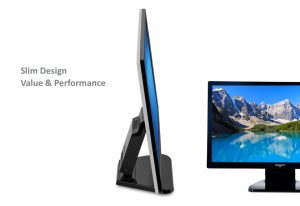 This thin client comes is an HD 1080P monitor. It's low wattage CPU saves energy and reduces consumption without sacrificing performance. Fanless in design, the Z600 thin client is silent. It comes complete with a Texas Instruments DM8148 1GHz Processor and supports Citrix ICA/HDX, VMWare View remote access protocols.
Smaller than a pencil, low in cost and lightweight in design, this energy efficient thin client is an excellent option. The Z400 comes with dual monitor support, and High-performance TI ARM CPU at 1GHz.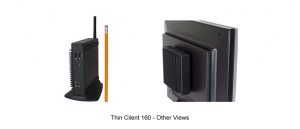 Thin Client 160 features the integration of the powerful and energy efficient VIA 1GHz x86 processor into a compact and robust enclosure. Thin Client 160 provides a DVI (digital video interface) port and a VGA adapter for optimal display experience, and has an optional miniPCI adapter for internal wireless. With options for wireless networking and VESA-compliant mounting, Thin Client 160 is perfect for cable-free and space-saving applications. With durable, fanless construction, Thin Client 160 provides quiet and reliable operation and extended operating life, lowering the total cost of ownership.