As the pandemic surges forward into the fall, keeping hospitals safe will become increasingly difficult. The world is nearing 30 million confirmed cases and 1 million resultant deaths, two harrowing figures. With flu season nearing, these numbers are expected to increase as the two viruses mingle. How can hospitals keep safe during these times? Antimicrobial medical computers are one solution that can help hospitals stay cleaner and safer.
What Are Antimicrobial Medical Computers?
Antimicrobial medical computers, simply put, are medical computers that exhibit bacteria, microbe, and pathogen mitigation properties. Copper metal naturally exhibits some antimicrobial properties, and can kill bacteria on its surface. These properties have been harnessed by Tangent into a solution to coat all of their medical computers. This solution causes the enclosure of every Tangent medical computer to be antimicrobial and mitigate the growth of harmful pathogens on their surfaces.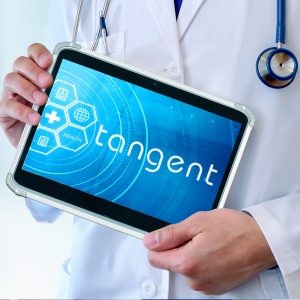 Antimicrobial Medical Computers In The Hospital
With antimicrobial enclosures, Tangent's lineup of medical grade computers are in a different category altogether from traditional computers. Antimicrobial medical computers are built for the hospital, both inside and out. While the antimicrobial enclosure keeps your doctors and nurses safe from exposure to harmful pathogens, the internals of a Tangent medical computer help keep your medical staff on the cutting edge of technology. Featuring some of the latest Intel processors, expansive memory storage, and built-in telehealth features, medical computers from Tangent are ready to help your medical staff in every way.
Antimicrobial Computers For Telehealth
Speaking of telehealth, Tangent's medical computers have been built for telehealth from the very beginning. Telehealth has been an exciting way for doctors to connect with patients in a timely manner, and now the technology is more important than ever. With built in cameras, microphones, and touchscreen capabilities, doctors can remotely connect with patients in a way that feels almost lifelike.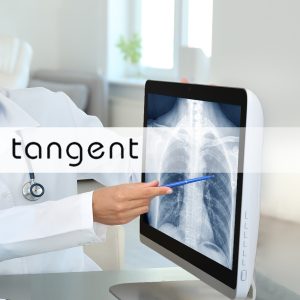 Keep Your Hospital Safe With Tangent
There has never been a more pressing time to consider all the ways in which you can keep your medical staff safe and productive. Tangent is here with our lineup of antimicrobial medical computers to help keep your hospital running, doctors healthy, and patients happy. Contact Tangent Sales today for more information on our medical grade computers.