During this pandemic, telehealth has seen an unprecedented rise in its use. The federal government, in collaboration with private companies, have made telehealth more accessible than ever before. But telehealth is only one half of the picture. While patients of all backgrounds can make use of telehealth to virtually see their doctors, some patients require more care than these appointments can offer. That's where remote patient monitoring comes in. Remote patient monitoring bridges the gap between telehealth appointments and physical appointments, allowing doctors to remotely monitor the vitals of high-risk patients without needing them to go into the hospital.
Why Remote Monitoring With Medical Computers Is Important
Since the beginning of this pandemic, protecting those most susceptible to infection has been a top priority of every healthcare facility. People with disabilities, the eldery, and those with pre-existing conditions have been found to be at higher risk for severe cases. At the same time, these groups are those who rely on hospitals for routine medical care the most.
Telehealth appointments have allowed these patients to consult with their doctors. But it is remote monitoring that gives them the true care they need. Hospitals like Mount Sinai have made use of remote monitoring to measure the vital signs of patients in their own homes. This allows patients to have their vitals checked and sent to their doctor's medical computers back at the hospital for analysis. The same tests that patients relied on pre-pandemic are then available to patients without putting them at-risk.
Will Remote Monitoring Stay After The Pandemic?
Remote monitoring will more than likely stick around long after this period has subsided. Remote monitoring has always been one of the next innovations bound to hit the medical space, and the pandemic has simply accelerated this. Mount Sinai originally started their remote monitoring efforts all the way back in 2014. With this in mind, it only makes sense for other hospitals to begin to accelerate their own remote monitoring efforts by investing in the necessary architecture.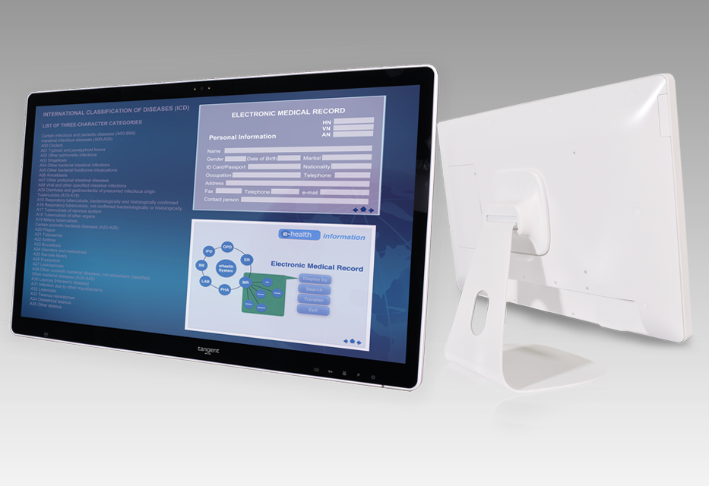 At the backbone of this architecture is the medical computers your doctors, medical assistants, and nurses use every day. The same medical computers that they use for telehealth appointments can be used for remote monitoring data retrieval, however not every medical computer is built with these applications in mind. Medical computers from Tangent are designed with both telehealth and remote monitoring in mind. With built-in front facing cameras, microphones, and high-bit color monitors for better diagnostics, medical computers from Tangent are perfect for both telehealth and remote monitoring.
Remote Monitoring With Tangent
Tangent has built its line of medical computers for the future, and the future is telehealth and remote monitoring. Bring your hospital into the digital age with the best medical computers for the task. Contact Tangent Sales today for more information.