Despite looming economic uncertainty, the food processing industry is doing well. Many food processing companies are even struggling to meet demand, as sales of foods such as canned tuna surge, driving wholesale prices up by 41%. How can food processing plants keep up with demand? Keeping their equipment such as industrial computers up to date can help the food processing industry keep up with increasing demand.
Industrial Grade Computers: Keep Your Facility Moving
One of the reasons that StarKist Co. struggled to meet demand for their canned tuna was the failure of their main facility's equipment. Keeping your equipment up-to-date is one of the surest way to ensure that your food processing plant can meet demand. With the latest industrial grade computers from Tangent, this is not only possible, but achievable.
Industrial grade computers from Tangent are built for the food processing industry, with multiple industrial grade computer models for every situation. For refrigerated facilities, Tangent offers multiple mini industrial grade computers capable of working in subzero temperatures. These mini industrial computers are perfect for control systems, quality control, and more.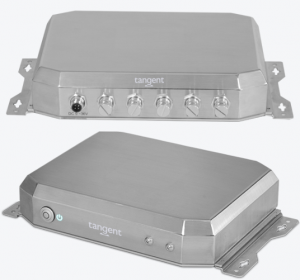 For meat processing facilities, industrial grade computers like the Rugged Mini O from Tangent allow you to bring automation to the facility floor without excessive maintenance. Meeting the highest rank for water and dust resistance, IP69K, the Rugged Mini O industrial grade computer can take whatever byproducts are flung its way at your meat processing facility and continuously perform.
Industrial Grade Computers: Improve Automation
With an increasing demand for food products comes an increasing demand for facility productivity. Time and time again, the surest way for food processing facilities to become more productive is for them to employ the latest technology. With fully customizable industrial computers from Tangent, the latest technology is only a click away. With 24/7 U.S. based technical support, your facility will be able to quickly and easily take control of any outages at your facility and bring it back online in record time.
The reliability and customization of industrial computers from Tangent allows your food processing plant to make the most of its available square footage. Mini industrial computers can be set up in nearly any environment, and do not require the same floor space as traditional computers. These industrial computers can be set up directly on the food processing floor, allowing workers direct access to controls.
Take Control Of Rising Demand With Tangent
Meeting rising demand is a challenge, but with Tangent this challenge can easily be overcome. Industrial grade computers from Tangent can help your food processing plant meet demand and increase productivity.