It's a big world out there, full of not only people — but competition. Each and every day, technology is advancing in all fields, with industrial fields being no exception. While it may be nice to think that one can always stay at the forefront of industrial technology, doing so would be extremely cost-prohibitive. That's one of the main reasons why legacy equipment is so common in the industrial sector: new equipment can cost a small fortune while your legacy equipment hums away without issue. While using legacy equipment is common practice, there are cost-effective ways of "upgrading" this equipment and gaining the upper hand over competition in the process.
Optimize Readouts
Whether your legacy equipment is ten or twenty years old, industrial grade computers can serve as well overdue upgrade without breaking the bank. Older legacy equipment may not seem as though it can benefit from co-mingling with industrial grade computers, but this could not be further from the truth. Industrial grade computers, like the Tangent S Series can become a natural extension of legacy equipment. When hooked up to a video camera, the S Series industrial grade computer panel can serve as a remote access interface to perform readouts on equipment. If hooked up to sensors and other equipment, the S Series can be used to remotely control features of the legacy equipment from the comfort of an office. With sixteen gigabytes of RAM, the S Series can handle multiple video camera inputs at once, becoming a hub for viewing your legacy equipment.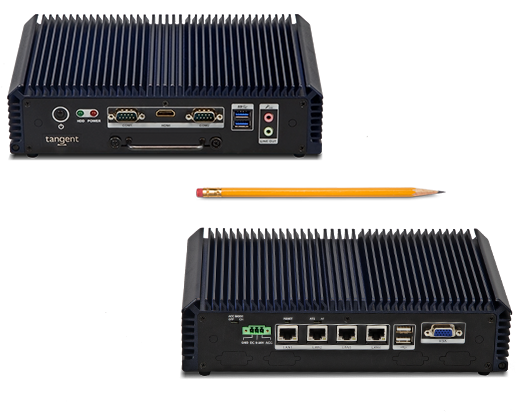 Network Sensors
Speaking of hubs, creating a sensor network around your facility can help mitigate rising problems before they have a chance to affect production. Many forms of legacy equipment produced in the last twenty years have input/output ports in the form of ethernet ports. With an industrial grade computer like the Rugged Mini C from Tangent, these ethernet ports can be hijacked to turn the equipment into a makeshift sensor network. The Rugged Mini C can be customized to have up to eight ethernet ports compared to most commercial grade computer's singular port. This allows the Mini C to read information from multiple legacy equipment at once, and with the proper IT magic, spoof a program to act as a brain for the equipment.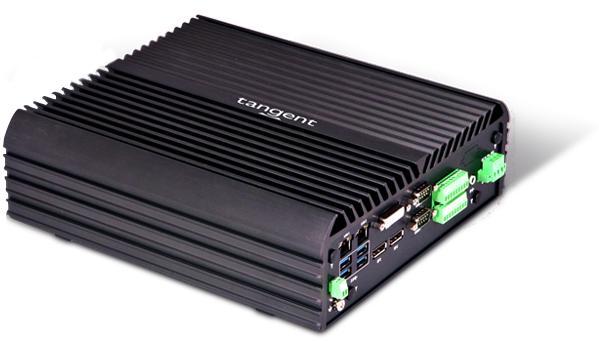 Customization Options
There's no one size fits all solution to updating your legacy equipment. Many forms of updating legacy equipment amount to jury-rigging a customized solution for every situation. That's why having a large selection of customization options for your industrial grade computers is so important, as these choices allow you to create custom solutions that are the best for each problem. Take the Rugged Mini E3 for instance, which is an industrial-grade computer that can be customized to have up to thirty two gigabytes of RAM, allowing it to run a plethora of programs simultaneously. Or the R14 Industrial Grade Computer tablet, which can serve as a mobile industrial-grade computer for workers who are constantly on the move. For every situation, there's an industrial-grade computer that can be customized to thrive in.