There are many things to take into consideration when it comes to choosing the right medical PC for your hospital. Medical computer requirements in a hospital are as varied and distinct as the staff that occupies it. The reality of the matter is that the demands of being a anesthesiologist differ widely from those of being a nurse. Each doctor, nurse, and medical assistant performs a wide variety of tasks that deviate heavily from one another. They each need the right medical PC to perform their job well. Here's what to look for when outfitting your team with new medical equipment.
Features To Look For In A Medical PC
Not every medical PC has the features that your medical staff will need to complete their duties.
Ask your medical staff in various departments which features they need prioritized. This will help narrow your decision making down to a select handful for each department. Of course, there are some major features that you should be aware of.
Every medical PC in your hospital should have these features at minimum:
Antimicrobial Casing – an antimicrobial enclosure is one that mitigates the growth of harmful bacteria on the computer's surfaces. These casings lend themselves to creating a cleaner hospital.
IP Rated, Water Resistant Screen – An IP rating certifies that a medical PC is both water and dust resistant. Most computers with these ratings can have their screens regularly cleaned with traditional detergents used elsewhere in your hospital.
Fanless Design – Fans are dirty, and dangerous. Most computers rely on fans to cool down their delicate components and prevent damage. However, these fans circulate hot air within a computer and create the perfect breeding ground for dangerous bacteria. Fanless cooling systems are available and are far more sanitary.
24/7 Technical Support – A medical emergency can happen at any time, and your equipment needs to be available on a 24/7 basis. When looking at different suppliers of medical PCs, consider which ones will always be available to help keep your hospital running smoothly.
Which Medical PC Is Right For Each Department?
After asking your medical staff which features are most important to them, take a look at medical PC offerings to figure out which ones meet their standards. Here are just a few that have different features:
E24B: 24/7 Battery Operation – The E24B features three hot-swap batteries, allowing it to run on a 24/7 basis without being plugged into an outlet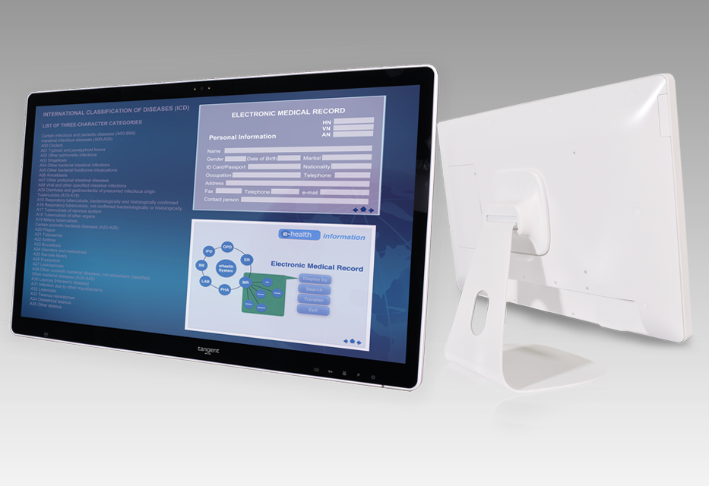 M8: Portable And Powerful – The M8 is a powerful yet portable medical PC capable of running either Windows or Android operating systems.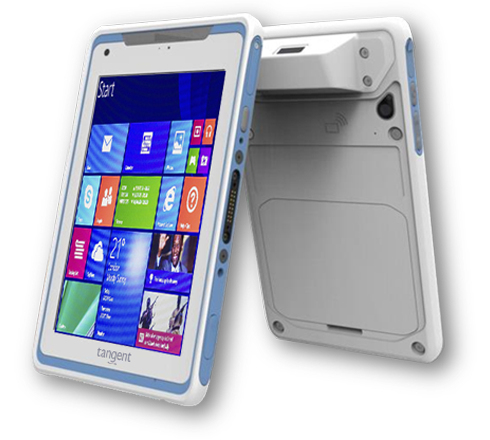 Choose Tangent
Tangent is committed to providing quality medical PCs to hospitals around the world. When picking new equipment for your hospital, don't hesitate to reach out to Tangent Sales to compare and contrast different medical PC models.