Industrial PCs have come a long way since their original implementation, and the rise of the internet has made these Industrial PCs both invaluable and necessary tools for every industrial sector. In a time where productivity is falling in the factory setting, the concerted use of industrial PCs to create smart factories is proving to be even more necessary, and may very well help save U.S. manufacturing. One of the biggest problems with creating a smart factory is the very same thing that makes them possible: the implementation of industrial PCs in nearly every aspect of a factory. 
Simply put, not every Industrial PC is capable of being deployed in any location in a facility. While many Industrial PCs do just fine sitting in the office or above a conveyor belt, they may falter in environments where actual production occurs. Fanless Industrial PCs offer a compelling solution to this conundrum, surviving and thriving in the bowels of chemical, automotive, and even material industrial facilities.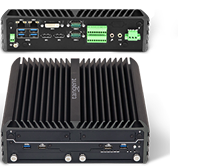 Fanless Industrial PCs Go Where Others Cannot
Transforming your industrial facility into a smart factory requires much more than giving all your employees the latest smartphone. A smart factory requires a network of sensors, microcontrollers, trackers, and most importantly Industrial PCs across the entire facility to truly make the differences seen by the early adopters of such strategies as previously described. Fanless industrial PCs help achieve this goal by going where other industrial PCs cannot. Fanless industrial PCs, like the Rugged Mini E3 from Tangent, feature a passive cooling system devoid of openings. Without a gaping opening that constantly circulates air through their enclosures, fanless Industrial PCs are able to operate in environments where dust, liquids, and metal shavings are a fact of life. 
Less Maintenance, More Productivity
Keeping your Industrial PCs up and running is crucial to the smart factory mission, and the longer it takes to maintain your industrial PCs the less productive they are. Fanless Industrial PCs, like the Rugged Mini O from Tangent, require significantly less maintenance than their fan-based counterparts as their solid enclosure does not let pollutants in, keeping their delicate components safe. What's more, dust build up promotes component overheating, leading to a decrease in Industrial PC lifespan and in severe cases can fry the CPU, rending the entire Industrial PC useless. Fanless Industrial PCs bypass this problem entirely, letting your IT staff worry about the big picture, not dusting schedules.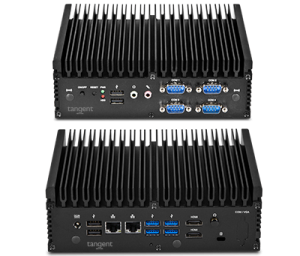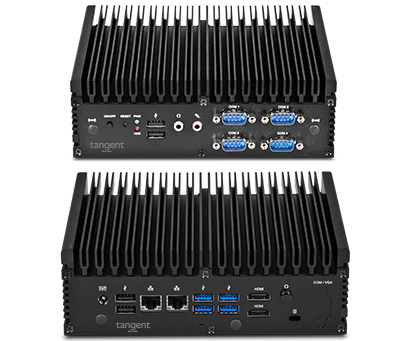 Fanless Industrial PCs: No Compromise
Fanless Industrial PCs may lack fans, but they make no compromises when it comes to surviving the most extreme temperatures. Whether near a forge or in a refrigerated facility, fanless industrial PCs like the Rugged Mini C1 from Tangent are capable of withstanding temperature ranges from as cold as  -40°F to as hot as 144°F with ease. Truly, fanless industrial PCs are the glue that can hold your burgeoning smart factory together, going where other industrial PCs cannot.