Emergencies can strike at a moment's notice. While dealing with the Pandemic, hospitals and other businesses in Louisiana also had to contend with Hurricanes. While many of these hospitals came out of these hurricanes with only moderate damage, some were not as lucky. Some areas are still recovering even today. On a smaller scale, issues are constantly arising in hospitals, especially when it comes to computers. While 24/7 support for medical grade computers may not appear to be as important as other preparation work, your hospital can only benefit from its retention.
Tangent's 24/7 Support Service
24/7 support is exactly what it sounds like. If you ever have any trouble or questions about a Tangent medical grade computer, you can call their hotline at any time on any day. Regardless of the circumstances, a Tangent approved representative will be there to help.
For issues big and small, Tangent's dedicated team of representatives are available to help. All of Tangent's representatives are U.S. based and able to fully understand your concerns.
Tangent also offers industry leading warranties on all of their products. These warranties cover their medical grade computers, medical tablets, and more. In the rare circumstances when you'll need support or service, Tangent will be there to help.
Why 24/7 Support Is Crucial To Hospital's IT Infrastructure
You may wonder why your hospital needs 24/7 support. The truth of the matter is that emergencies can occur at any time. Your medical staff may need vital IT help in the dead of night, or immediately following a natural disaster. Giving them the knowledge that help is always just a phone call away can put them at ease, and factor into your hospital's game plan for various problems.
Medical Computers With Constant Support
Of course, Tangent's 24/7 support is only as good as its actual medical grade computers. In that department, Tangent excels as well. Medical computers like the M24T are not only designed for healthcare, but for the future of it as well. The M24T features a lightning fast SSD that is multitudes faster than traditional HDD systems.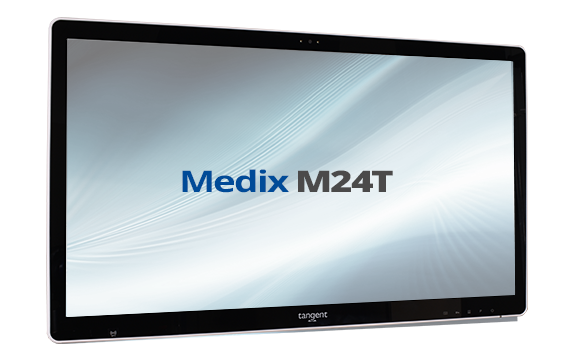 The M24T also features an antimicrobial coating that can help your hospital prevent the spread of germs. This, combined with its IP rated water resistant touch screen make it the perfect sanitary companion for your doctors.
Recover Faster With Tangent
Your hospital has a game plan for every issue imaginable. But what if crucial parts of this game plan could have their time frame reduced? Tangent's 24/7 support is here to make that possible. For more information, contact Tangent Sales today.