While this pandemic continues, there is no such thing as "too much precaution." Mitigating the risk of infection for those who leave their home will be crucial in preventing more infections. In order to do this, screening employees and customers for symptoms of infection should occur. While traditional temperature scanners are a great way to detect if someone has a fever, this method alone can put employees at risk. With an AI Thermal Scanner Kiosk from Tangent, risk to employees and your business can be minimized.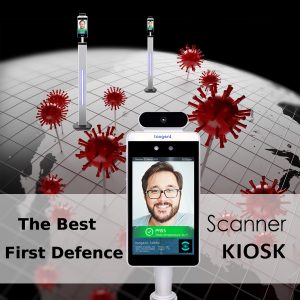 AI Thermal Scanner Kiosks: Better For Everyone
With AI Thermal Scanner Kiosks from Tangent, both employees and customers can feel safer while maintaining a semblance of normalcy. The kiosk can be set up at the entrance to your business, whether it be a grocery store, hotel, or retail location. When someone walks up to the kiosk, their skin temperature will be scanned. This process is done entirely without needing the potential entrant to touch the kiosk.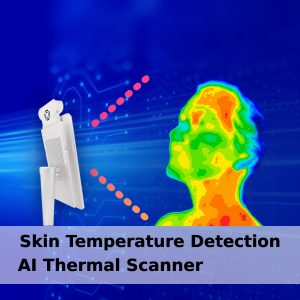 If the AI Thermal Scanner Kiosk detects the person's skin temperature to be outside your predetermined range, a silent or audible alarm will be triggered to alert staff. Staff can then take the necessary precautions to either further screen the patron for a fever or deny them entry. With an AI Thermal Scanner Kiosk, the risks to both employees and guests is greatly reduced before the risk even enters your business.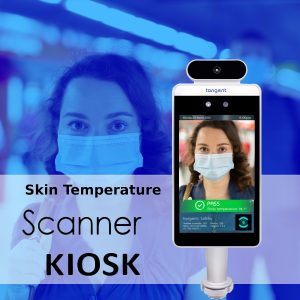 Thermal Scanners: The Best First Defense
Thermal scanners work by detecting the skin temperature of the person in front of them. If their skin temperature is elevated, it could be a sign that the person is experiencing a fever. This process ensures that entrants who potentially have symptoms of infection never reach your employees or customers on the inside.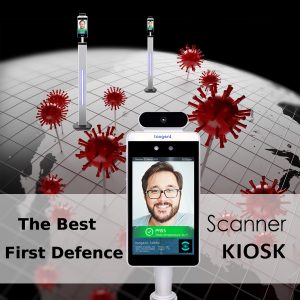 The AI Thermal Scanner Kiosk also uses its AI driven camera to detect whether or not a person is wearing a facemask. If the person being scanned is not, and your facility requires one, they will be informed of the requirement. This cuts down on the number of unmasked persons that your employees have to encounter.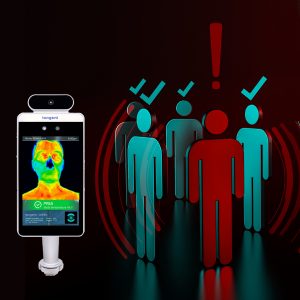 Afterwards, entrants who meet your preset skin temperature guidelines can be tested with a traditional fever scanner as a second line of defense. With the combination of an AI Thermal Scanner Kiosk and fever scanner, your facility can offer employees and customers a sense of security they won't find anywhere else.