In 2016, U.S. emergency rooms treated 145.6 million Americans for their emergency conditions according to the Center for Disease Control. This number has been steadily rising since the 1990s, and can be expected to continue increasing with each passing year. With such a high demand for emergency services, it is important to keep your hospital's emergency room as up to date as possible. With the latest medical computers at your physician's side, emergency room wait times can drastically decrease and patients can get the life-saving care they need.
Medix E22B | E24B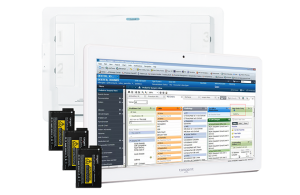 The Medix line of medical computers from Tangent are some of the most valuable assets that an emergency room can contain. With a wide touchscreen, busy emergency room personnel can quickly input a patient's data and get right to helping them. Unlike other computers, the Medix E22B does not quit. With hot-swap battery technology, the Medix E22B can be safely unplugged from a wall outlet and still operate normally. In an emergency situation, the last thing you want to be worrying about is how to transfer medical data around with a patient. The Meddix E22B allows doctors to unplug their medical computer and follow their patient with the same data they admitted them with.
Medix T24B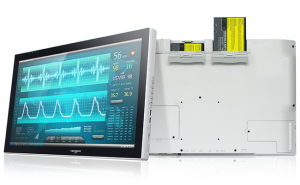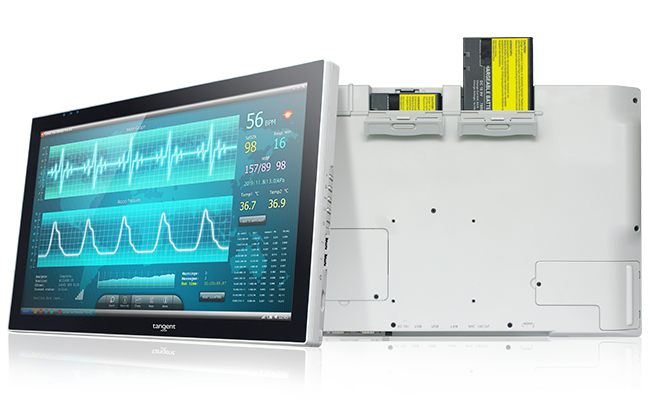 The Medix T24B from Tangent features the same hot-swap battery technology as the Medix E22b, also with three built in slots for batteries. This allows the Medix T24B to not only access the power of three batteries at once, but continuously run 24/7 without being plugged in. The Medix T24B is perfect for medical carts that are constantly in demand and cannot afford to be put out of commission for charging. With 6th generation Intel processors, this medical computer is as fast as it is reliable and can handle any medical program thrown at it.
Medix KW 15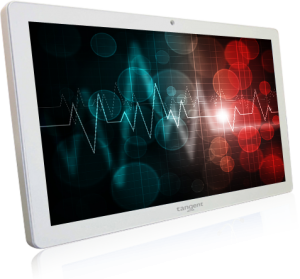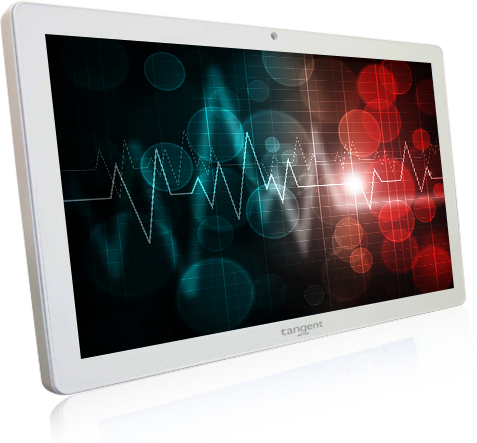 As hospital emergency rooms become increasingly more crowded, every square inch of space will become ever more valuable. That's why smaller medical computers such as the Medix KW 15 are a vital tool for any emergency room. While examination and surgery rooms can afford the luxury of a widescreen medical computer, the same may not be true for emergency rooms. The Medix KW 15 features all the power of a traditional medical computer but in a sleeker, smaller package. This allows doctors more space to treat patients, while still maintaining the computational power needed to do their job to the fullest. 
Reduce Emergency Room Times With Medical Computers
With emergency room wait times only expected to rise, the time to plan for a crowded emergency waiting room is now. Medical computers from Tangent can help reduce wait times, improve emergency room computing power, and help those truly in need of help.